Carys Weldon Blog
Saturday, July 29, 2006
Science Fiction
I'm in Tulsa at CONestoga, a science fiction convention. There's a ton of stuff going on. Live Action Role Play, extensive gaming, sf films, readings by many, many authors. The Yard Dog Press (a micro press) has put on numerous entertainment functions like their "Traveling Show" which is basically readings from their Bubba books with other writers from their publishing house mocking the reading author with "interpretive dancing." (Not a g-rated show.) Funny.
Apparently, this year marks the tenth anniversary of CONestoga, Yard Dog Press and Meisha-Merlin Publishing. It also marks the birth of a new game called ABEO. It's like unto White Wolf's Gaming system but completely different. I may have to write some books based on the world. It is very cool and I'm sure you would love it. (Not in stores yet.) Remember, you heard it here first.
I'm about a half hour away from watching THE MASQUERADE. That's parade/show where people attending the con get up on stage in their costumes. There's judging, certificates. I'll let you know how that goes.
Posted by CarysWeldonblog :: 6:26 PM :: 2 Comments:

2 Comments:
I worked with Mom in Muskogee today. Then we went up to Hulbert to check out some cabins we'll be in Thursday - Saturday at Western Hills Guest Ranch. Nice place! I could totally see a writers conference or something going on there. :)

Anyway.... We were about 20-30 minutes from Tulsa. It was time to go home though. Maybe next year.
I'm always interested in places where a writer's event/retreat could be held. Is there a web link to this place?

Or...does anyone else have suggestions for where we could get together for something of this nature?
---------------oOo---------------
Thursday, July 27, 2006
Tulsa Time

Been to Arizona, all the way to California. I was born to just walk the line. (Aren't those the lyrics to Tulsa Time?)

I'm going to Tulsa today, ya know. I'm not sure if I'll be able to blog there or not. I'll try to! Surely a Radisson hotel has a computer room. (My laptop is in Alaska with my husband still.)

I'm sure I'll have a great time on this trip. Don't you think that "going with the attitude that you'll have a good time" makes it so?

I'm a firm believer in...a party is only as fun as the people there. If you're not having enough fun, you need to do something different.

Anyhow, for a good time, call...Radisson Tulsa, or just show up.

Hey, pictures to RT should be showing up pretty soon on my website photo album. So, you might wanna check there. I've got them all emailed to my web people. It's only a matter of time!

You'll be able to see pictures of my favorite editor, Stefani Kelsey. And other cool authors like Morgan Hawke and Brenna Lyons. Oh, and a few Elloras Cave cover models.

If you know the names of someone in a pic that isn't labeled, email me at carys@carysweldon.com or poorboy@atlascomm.net and I'll send the info to my web people.

Enjoy!
Posted by CarysWeldonblog :: 7:06 AM :: 1 Comments:

1 Comments:
I am a firm believer in that particular attitude. :)

I was thinking *this* weekend was the one my sister-in-law wants us to go to Tulsa with her and go to the zoo. (Definitely not my cup o' tea.) So I thought I'd talk them into letting me off at the Radisson for the con and then pick me up in the evening when they were going home.

That's not until *next* weekend. Dangit.
---------------oOo---------------
Wednesday, July 26, 2006
Sex Positive Party

You've heard tell of wild parties where people show up in latex outfits and make out in public, where anything goes...but do you know anybody who's ever gone to one?

I knew a crowd of people that were into swinging. They'd go to the parties, men would drop their keys in a hat, and women would draw from it. Whoever's keys you got, that's who you went with for the evening. My husband and I were invited repeatedly to join the group--he had to explain to me what they did there.

I'm the jealous sort. There was no way I was letting my husband put his keys in a hat for those women. And the men in the crowd? There was no doubt in my mind why they wanted us in the loop. Tony was ten times the man that any of them were. Why, there was one guy (a cop) who had a bleached white Elvis style pompadour. I'm not kidding.

That group fizzled out. Most of the couples ended up switching partners for good. Divorcing their spouses and remarrying someone else from the group. It turned into a real mess.

That was years ago, though, and we've moved to another town. So, why bring it up now?

I've been invited to be on a panel at a one day conference called an Erotic Writer's Weekend. It's put on by Writer's Weekend, which does these all over the country. I tentatively said yes, I'd come. (To Seattle in October.) I haven't confirmed.

I sent my husband the link to the site and said, "Wanna go to Seattle?"

Now, I'm notorious for not reading the small print. He, on the other hand, pours over anything that says EROTIC or SEX. So, he calls me last night and says, "Yeah. Definitely, let's go."

He was a little too enthusiastic. So, I had to ask what had him so...whatever. He laughed. "You didn't read the FAQ section of the site, did you?"

Of course, I'm instantly afraid of what he's gonna tell me. "Noooo, whyyyy?"

There's a party Saturday night. They call it a sex positive party. When I inquired more, this is what I got:

> Well, it's optional, of course. The Wetspot is the venue where we will have
> the workshop - it's a big warehouse that's used for dances, classes and
> 'play parties' - and by 'sex positive' they mean that people who go there
> are there knowing they may see something in the range of sexual behavior.
> There are gay and lesbian couples, etc. There's a social area that's
> separate from the dance floor or the 'play' area, so you can be in the place
> and stay away from the action, or view anything from a distance. It's
> really no more than being in a strip club or something...
>
> It's like being in a bar, or the bar scene from The Matrix - there are
> people in SM outfits, or half nude, or fully clothed. The thing is, it's in
> the rules that you have to be very polite and respect people's boundaries,
> so you are not likely to have anyone bother you and if you want to drop in
> and just see what it's all about, it's a good opportunity to do that. It's
> not exactly a swinger's club, it's more like a dance club where you might
> see someone making out with little clothing on!
>
> We won't have anyone but the writers there during the day, so none of that
> will be going on - and since erotic writers run the range from sweet but
> spicy romance to full adult film screenplay, we may have some people who are
> curious and want to stop in. I've been there a lot and am quite comfortable
> with it, so I can be like a native guide. It's visually very interesting!
> Lots of material there for future stories!
>
> Yours,
> Karen Junker, Exec. Director, http://www.WritersWeekend.com

You can go read the website if you want. Tell me what you think about this. Should an erotic writer go? Should a mother of five, whose happily married, stay out of places like that?
Posted by CarysWeldonblog :: 6:45 AM :: 2 Comments:

2 Comments:
Well, it does say you can just look around.

It sounds like you have a strong, committed marriage, so I doubt you guys would have problems in that way. Guess it depends on what you're up for seeing.

Uh, can you tell, I have no answer for you? I can't even answer the question for myself. I'd probably turn so red and go so tongue-tied, I'd humiliate myself. Curiosity might actually make me step foot in there, but I don't know if I'd have to balls to stick around. (bwg)
I may have annoyed the sex positive people...somehow. I was emailing back and forth with a lady, asking questions. She asked for my phone number--and when I replied, I spaced putting it in. I literally had eleven screens up, multi-tasking. But, she got annoyed. So, it looks like...if I go to Seattle in October, it won't be as a speaker on a panel.

I may go and lounge around the hotel, chatting with people, watching the world go by.

Sex positive parties. If someone started those in Missouri, they'd probably get the building burned to the ground.
---------------oOo---------------
Tuesday, July 25, 2006
Website up

My carysweldon.com website is up again--in case you wanted to go and swing by.
Posted by CarysWeldonblog :: 7:48 AM :: 0 Comments:

0 Comments:
---------------oOo---------------

Results are in

I went to the doctor yesterday. His name is Kyle. I like him a lot. He said my blood work looked great. My MRI showed multiple problems--duh. I flipped a 1400 pound horse over on myself ten years ago and haven't been right ever since.

Nothing can be operated on or fixed. I can start pain management injections, and physical therapy or...suffer as I have been doing. Don't ya love the medical community?

He gave me some new medicine for stress relief/pain. It's already making me nauseous. Maybe a side effect will be weight loss. (I'm hoping!)

Good old valium would've done the trick and not made me sick to my stomach. I dunno why they are so stingy with the narcotics and barbiturates. ;)

You know, if we were all stoned all the time, stress wouldn't get to us like it does. There'd be less hate crimes.

All my friends that smoke(d) pot were easy going types. I never did that sort of thing. But now, in my older age, I'm thinking that we should legalize WEED(s?) like marijuana. And veggies like magic mushrooms. And flowers like "the bad kind of" poppies.

Why would they be on this planet if we weren't meant to enjoy 'em?
Posted by CarysWeldonblog :: 6:05 AM :: 3 Comments:

3 Comments:
Heh. Good question.

Sorry there's nothing they can really do. That bites.

I can relate to the "stress" stuff. Ugh. I've managed to give myself a crick in my neck and have my back flare up too because of it. (Dryer sheets and ceramic tile floors don't mix. I fell in January '05 and I'm still not totally over it.)
Ah, Jen, I'm sorry to hear that. You definitely have my sympathies.
I'm sorry they didn't have better news. I slipped and fell in my mothers pool, knocked out two disks and have to (or should be doing) do exercises to keep them from hurting. Nothing they can do is something I've heard.

Sitting in the chair writing probably doesn't help either, huh?

I'm sorry.
---------------oOo---------------
Sunday, July 23, 2006
2 week old manuscript

Remember that g-rated manuscript I told you about? The one I started two weeks ago? I've finished it. I wrote up a sketchy little synopsis and sent it somewhere,(via email) too. I'm sure it could use another run-through, but hey...I wanted to get a sense of accomplishment.

For those of you who are curious, MSWORD count on it was just over 76k.

I left the take-over in progress, and a mother dying of cancer--alive, and the grandbaby she wants...only a twinkling plan in the couple's eye. Do endings like that sound good, or bad? Does it annoy you if, say, the take-over doesn't get pulled together, or the dying don't kick it? I went for "the ending with hope."
Posted by CarysWeldonblog :: 10:57 PM :: 2 Comments:

2 Comments:
I don't know about annoyed. It honestly depends on the rest of the story and how well put-together it is. The annoyed factor probably comes in about half-and-half.
You are such a brave soul sending out a book you started two weeks ago. I'm impressed. :)
---------------oOo---------------
Can you smell Friday?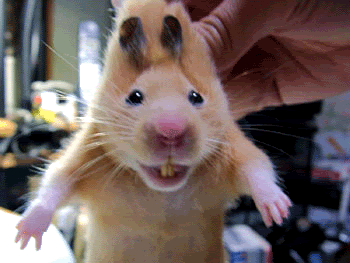 I TELL ya its Friday!!! I can smell it ...the weekend is getting closer !!




Keep going, it is nearly the weekend!!!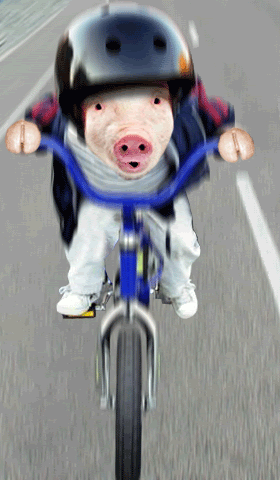 Put your hands in da air and wave 'em like you just don't care cause....
ITS FRIDAY
Time to do the Friday Dance!!!



Posted by CarysWeldonblog :: 2:00 PM :: 2 Comments:

2 Comments:
Okay... what have you been drinking? (g)

Is the pig priceless, or what? LOL

---------------oOo---------------

Pace Yourself

There are a lot of things in life where we have to pace our selves. Eating (heh-heh), exercising, sex. (I was going to say my top three but my preferred form of exercise IS sex.)

Have you ever been "almost there" and said, "Wait. Wait. Hold up." ...because ya want it to last, you like the suspense? Oh yeah. That's what I'm talkin' about. Gotta love the suspense.

Let's see...what else do we pace ourselves on? Drinking. (Let's be responsible!) Thinking? (The queen of runaway trains says...whoa, Nelly!) How about writing. Oh yeah, that's what I was getting to.

So, I'm at page 385 on that manuscript I started two weeks ago tomorrow. I didn't work on it all last week--or I would have posted it here. I needed to back off of it and get some perspective for the ending...

When I returned to work on it yesterday, I found SO MANY places where I COULD put sex in it. You know, turn up the heat and sell it to you guys. (gals, whatever)

And I might still do that. It's run long. And now I'm worried...I'm seeing that pacing is an issue with this story. I mean, in my werewolf books (anything erotic, actually)--I can read and say, oh, here's a spot that needs bumped up with sex or sexual tension. I add it and I know that the pacing is on track. But in a g-rated work, the world is different. The characters talk even more--dancing around the issues, pretending to ignore them--and they let other things get to them as much as the love interest, taking them away from the thing they are consumed with.

It's a study on real people, I think. We let others control our time so we can't go off on a thinking tangent on something that we can't fix at the moment. Correct me if you think I'm wrong.

I have both the characters, at this point, admitting to themselves that they are in love. They've agreed to get married--for other reasons. So, the final suspense is...when are they gonna come clean? Before or after the marriage?

And big news to him, she's saying she's holding out on sex until after he marries her.

My mama always said, "They won't buy the cow if they can get the milk for free." I repeat that to my girls, too. (Way too often to my wayward daughter.)

Do you believe that?
And (LOL) Does it offend you that we are referred to as cows?
And shouldn't the adage actually read CREAM?
Posted by CarysWeldonblog :: 5:23 AM :: 0 Comments:

0 Comments:
---------------oOo---------------
Saturday, July 22, 2006
Libertine and Casanova

I watched a few movies lately and I had to report in on those.

Libertine with Johnny Depp.
I'm a Depp fan, no doubt. And I'm a sex fan, no doubt, too. But this movie, well, hm. Don't plug it in when there are kids, oh, under 18 in the room. Or when you're not ready to see representations of phallix. Listen closely and you'll find that pretty much every line is about sex and whoredom. In 17th Century tongue, some of it sinks in two seconds later. Or, at least for me, it did. You can have my slit for...(price)--was slid into a tirade. Anyhow, I won't say it's a bad movie. Just...be ready for it. And don't think you'll love the ending, either. It's based on a true story.

Casanova with Heath Ledger.
I'm a Ledger fan, straight up. I don't really think he was the best choice for Casanova. I would have put Johnny in there first. However, this movie is fun, and well done, imo. And it leaves you smiling.

Now, I'm watching UNDERWORLD 2. If you haven't seen Underworld, get that first.

Vampires and Werewolves together. Cool graphics. I'm gonna have to recommend it. Two brothers, one a werewolf, and the other a vampire. How can that NOT be good?

But, it's got gushy blood. And the vampires and werewolves aren't luring people in sexy ways. They're rippin' throats. And they're a little gross at times.

However, the guy that stars...that's been bit by the werewolf and a vamp...he's a nice choice. I like the way he doesn't wanna drink from a blood bag and she says, "Do it or you'll be sorry. You'll be drinking from humans instead when you get hungry!" (Paraphrased of course.) But, she talks him into it. (It's Adam and Eve all over again. She's the one that sees sense.)

And the chick, she's cool. She leaps from cliffs and kicks butt Matrix style.

But, the scene to note...is how orgasmic (yes) it is to watch him suck blood from her wrist. No sex involved but the look on his face, and hers...wow.

And that's before we get the unzipping of latex and removal of leather...for a naked sex scene--

And the kiss at the end...all men should kiss like that. That's all I'm saying.

Oh. And one other movie. FAILURE TO LAUNCH.
Matthew McConaghey. Sexy and funny. I chuckled all the way through it. I say GO. RENT.
I'm not a Sarah Jessica Parker fan, but hey...I wasn't lookin' at her.

Anything you'd like to recommend?
Posted by CarysWeldonblog :: 12:37 PM :: 1 Comments:

1 Comments:
Did you catch my review of Underworld 2? It's on my blog under Vampire Wine. heh heh

I want to see the other two. Both very, very hot men.

---------------oOo---------------

Aagh.

Aagh. Where has the month gone?
Is it just me or is the world spinning faster these days?

Next weekend, I will be in Tulsa for CONestoga. (Science Fiction Convention)

I know that I'll be seeing Vickey there. Anybody else wanna come, have a drink, or a meal or something? Email me privately at: poorboy@atlascomm.net and we'll set something up.

So, that means I'll be traveling again and postings may be sketchy from NEXT Friday for about two weeks. But, I'll still be here until then.
Posted by CarysWeldonblog :: 7:01 AM :: 1 Comments:

1 Comments:
I doubt I'll be able to go to Conestoga -- I totally forgot about it -- but I might be able to get up there for a meet-up with you and Vickey.
---------------oOo---------------
Friday, July 21, 2006
carysweldon.net

My good friend, Becky, is a webmistress and she set up http://www.carysweldon.net out of the goodness of her heart last year. You might want to check that out.
Posted by CarysWeldonblog :: 5:54 AM :: 0 Comments:

0 Comments:
---------------oOo---------------
Thursday, July 20, 2006
Cinderella is now 95 years old.


After a fulfilling life with the now dead prince, she happily sits upon her rocking chair, watching the world go by from her front porch, with a cat named Bob for companionship. One sunny afternoon out of nowhere, appeared the fairy godmother.




Cinderella said, "Fairy Godmother, what are you doing here after all these years?"

The fairy godmother replied, "Cinderella, you have lived an exemplary life since I last saw you" "Is there anything for which your heart still yearns?"

Cinderella was taken aback, overjoyed, and after some thoughtful consideration, she uttered her first wish: "The prince was wonderful, but not much of an investor. I'm living hand to mouth on my disability checks, and I wish I were wealthy beyond comprehension. Instantly her rocking chair turned into solid gold.

Cinderella said, "Ooh, thank you, Fairy Godmother"

The fairy godmother replied, "It is the least that I can do. What do you want for your second wish?"

Cinderella looked down at her frail body, and said, "I wish I were young and full of the beauty and youth I once had."




At once, her wish became reality, and her beautiful young visage returned. Cinderella felt stirrings inside of her that had been dormant for years.

And then the fairy godmother spoke once more: "You have one more wish; what shall it be?"




Cinderella looks over to the frightened cat in the corner and says, "I wish for you to transform Bob, my old cat, into a kind and handsome young man."

Magically, Bob suddenly underwent so fundamental a change in his biological make-up that, when he stood before her, he was a man so beautiful the likes of him neither she nor the world had ever seen.

The fairy godmother said, "Congratulations, Cinderella, enjoy your new life." With a blazing shock of bright blue electricity, the fairy godmother was gone as suddenly as she appeared.

For a few eerie moments, Bob and Cinderella looked into each other's eyes.




Cinderella sat, breathless, gazing at the most beautiful, stunningly perfect man she had ever seen. Then Bob walked over to Cinderella, who sat transfixed in her rocking chair, & held her close in his young muscular arms.

He leaned in close, blowing her golden hair with his warm breath as he whispered...

"Bet you're sorry you neutered me."


Posted by CarysWeldonblog :: 7:16 PM :: 0 Comments:

0 Comments:
---------------oOo---------------

CONTEST + Website Down

Thanks to Vickey emailing me, I found out my website has been taken down.

It's so frustrating to pay people for services and rely on them to take care of things.

I've been on the phone with godaddy, who is the host for my website. We'll see if that gets it up and running any time soon. I'll let you know when it is confirmed up.

Meanwhile, there is a small site here:
http://www.theromancestudio.com/fm/weldon.htm

I'll have to update that number on there. I have 18 titles under contract with Extasy, currently. And three others finished, but not signed to a publisher. Those three are vampire books.

So, first one that goes to the site above, and emails me at carys@carysweldon.com with the number of books mentioned at that site, will get something from me. So, when you email me, put your snail mailing info in the body of the email, so I can send it! I'll come back and edit this post to show the winner.

EDIT NOTE:
So, my website is down AND my email, too. Crapola.
Try sending to: JENNtherichwriter@centurytel.net
Posted by CarysWeldonblog :: 5:09 AM :: 2 Comments:

2 Comments:
I e-mailed you an answer and the message came back and said it could not be delivered. Yuck!
Note the new email addy. Please resend and you're in, baby! You're a winner, just for the hassle!
---------------oOo---------------
Wednesday, July 19, 2006
Planes, thought trains and automobiles

I put my daughter on a plane and cried. She laughed because it's only gonna be two weeks before I see her again. I don't care. I miss her already.

She arrived safely in Denver, hopped another plane to Boise...and when I spoke to her on the phone to assure myself of that, she chewed me out for not answering my cell. It never rang. Not once. I took it to the store and traded it off ASAP. What if something had happened and she hadn't been able to contact me? I've had this sort of problem with that phone repeatedly.

Anyhow, new phone now--with plastic still on the screen. Might leave that for a bit. Am I the only one that does that sort of thing? Just wanna keep the new look for a few days. That's all.

While traveling from Kansas City International Airport to home in my AUTOMOBILE, I formulated four confession stories, one for Cup of Comfort, and the possible beginning to another werewolf series. How's that for a runaway train?

Now, if I could just get those stories onto a WORD document, I'd be all right, eh?

Did I mention that I have a cover story in the June issue of True Confessions? Some of you know that, but maybe not all. Deploy to War. (They bought all rights.) And I just received an offer for a second story. So, I may just become a confessions queen before it's all said and done. Who knows?

Tell me all your crazy stories and I'll write them up. (Or not, your choice.) Or you could write some and tell us when to pick up the issue. ;)

So, I'm thinking that this second story...when it runs (probably six months from now or so)--I will have a contest. I'll tell you which issue and those who can guess WHICH story is mine will get Amazon or Barnes and Nobles gift certificates. (Like $10 each or something.)

That is not to say you have to go buy the issue. Just thumb through it somewhere, or search online to see what the titles of the stories are and see if you can guess. That will be fun. So, be thinking about what you know of the stuff I write, and see if you can get familiar enough with my style to figure it out. You could all be winners!
Posted by CarysWeldonblog :: 12:45 PM :: 0 Comments:

0 Comments:
---------------oOo---------------
Tuesday, July 18, 2006
Page 341

I start my day facing page 341 of the manuscript I started last week. I have many, many pages that I've had to toss. Usually, I cut them out and set them in another file--just in case I change my mind. But I've actually moved that file to the trash.

I'm trying to pull all my little loose ends together. Aye-yi-yi. If you've read my stuff, you know that some of it is so thick in the threads...

I love a story that makes me think, how on earth will all this come together and work out okay? Because a story like that leaves you hanging with true amazement to the end.

I mean, hey, it's a romance--the main guy and the main girl better end up together. Even if it is only happy for now (versus happy ever after). But how can you solve all their problems without it feeling contrived?

Contrived meaning...you look at the page and say, well, isn't that convenient...and stupid. Life isn't that friggin' easy. All the stars don't usually line up--unless, of course, they're lining up against you.

Which is what is going on in my g-rated romance. (I know! What am I thinking to try and go back to my pre-sex days?!? And who will buy this book??) Too late to worry about it now. I just have to finish this monster ASAP.

Anyhow, the girl loses her apartment, and her job in one day, finds out her best friend and her boss have been having a relationship for months--and she hasn't known about it, and this guy that comes into her life, that she's swooning over...turns out to be a real estate mogul who bought the building/business she works for and is responsible for her losing her job.

Thinking she can go home to her parent's farm, she finds out they're going to sell their farm, get this, to him...for a multi-complex. Now, this guy...his life is amazing and awful all at the same time. He meets this girl he can't get out of his head--and he's running into her everywhere, and ends up giving her rides home...on the same weekend that his "hostile" take-over is put into play, and his mother announces she's dying of cancer.

The only thing she wants is to see him married and with child before she dies. So, there's some pressure. Smart man with money that he is, he decides to ask an actress to sign a pre-nup and do it for the cash. Only, the one actress he knows turns out to be barren. As it turns out, this other girl, the one that is everywhere, is an actress--not a great one. Extra/Understudy type.

Except she gets wind of the paperwork he faxed to the other actress--and tirades at him for how men SHOULD propose, and how ludicrous it is for him to think that anyone would marry him like that.

Of course, when her world falls apart, that whole thing starts looking doable.

He bangs his head on the wall (metaphorically) on every turn. She is one of his displaced workers? Her father's the one that's been giving his people hell on the sell? The proposal to his daughter turns out looking like he's just trying to get the property any way possible. And all he wants to do is make his mom happy, and damn if he doesn't find himself really in love with the girl with all the moral principles.

Oh, yeah. And there's at least three guys that he thinks she may be sleeping with--which doesn't jive with her "you don't do it that way" attitude, but still--he comes to understand what being jealous really means.

Anyhow, that's my twisty little pile of plots. (Okay, there's one more big twist at the end.) And that's where I am.

Can I finish it today? I have my daughter's spinal check appointment at 9 a.m., a two hour trip to the bank in another town, a writer's meeting this evening, and a trip to KC before midnight. I have to have same daughter on a plane around 6 a.m.--which means being at the airport by 5.

And yesterday, I did nothing but sit around and read this ms and type. I ate two bananas and a steak. Oh, yeah, and a boatload of muscle relaxers.

So, that is my plan for the day. What's yours?
Posted by CarysWeldonblog :: 5:52 AM :: 0 Comments:

0 Comments:
---------------oOo---------------
Monday, July 17, 2006
Johnny Depp and kids laughing at me

My kids and many adult friends have blogs and websites at myspace.com. So, I thought...hey...I'll see about setting one up.

I went. I read. (Okay, I skimmed.) I tried to fill in the blanks.
Again. And again. And again.

I'm sorry, you're rejected.

I tried all sorts of things.

My kids got laughing at me...because I may be a writer, and I may read a lot, but when it comes to contractual things, I'm lazy. I speed read. I skim. I barely squint over anything but fine print.

And, apparently, I miss important things like...oh...the box at the bottom that you have to check if you really want a myspace.com spot.

I gave up. The kids said, "Where's your myspace, Mom? You were on there a long time."

They were snickering. They KNEW without asking. They sat behind me, pretending to watch t.v. but really ...just laughing at me.

Because, they are their mother's children. They had done the same thing.

I'll let ya know if I set one up. I gotta get back in the mood.

Meanwhile, another author said to me that she is only accepting famous people, like Johnny Depp, cover models and big authors as her friends there.

So, I had to go look at Johnny Depp's deal. Some very cool graphics being posted by his fans. Guys post and they say, "You rock. I'm not gay. But I had to say...you rock."

I thought that was funny.

I love Johnny Depp's movies, and think he's sexy as hell--but I hate his politics. (He's raising his "kiddies" (his word) in France, for God's sake. That's unamerican!)

I mentioned this whole "other author only taking famous people on her blog" to a third author who said...does she really think Johnny's checking the site himself? And not paying promo people to post?

He has over 4000 "friends" on myspace. People post all the time. I don't know how he could do anything but go through those, if he did them all himself. I'm sure he has other fan mail, too. Or maybe I'm just guessing. Maybe he only has 4000+ fans worldwide. Forget handling business, time out for acting, raising some kids, and shagging his girlfriend. Nah. I'm sure he doesn't waste time on THAT.

;)
Posted by CarysWeldonblog :: 6:05 AM :: 0 Comments:

0 Comments:
---------------oOo---------------
Sunday, July 16, 2006
A good week

This week was a very good writing week for me. I have over 300 pages--from Monday. However, I've cut about thirty of those out and put them in a junk file--because I think that they're too much for the manuscript (ms). I got off on a tangent that just isn't gonna work. (I know. I should've noticed that BEFORE I had that many pages written.)

The thing is...for you aspiring writers out there...if you sit down and let the story come, it will flow as fast as you can type it out. If it's coming slow for you, then maybe you need to look at the pacing, or how heavy the dialogue is. Don't sweat over every word the first time through. You can always go back and look at it and fill in more description here and there, or add dialogue if a page gets to be too much action or description, and edit. Heavens, you're probably going to go over it a million times anyway. Enjoy the book the first time through, just wing and zing as the characters come alive.

(Yes. That's how I write, so if you think...wow...that was...unpredictable...it was probably a surprise to me too!) I like my characters to breathe, and to panic, and to think, "Oh, God. What am I gonna do now?"

Anyhow, the ms isn't finished, but I'm at the point where I have so many things in the book/plotwise that I have to start winding down. Which is always about the time I actually lose interest. I already know where it's gonna go...so what's the point in going there?

Some things are required in all books. A wrap-up of some kind is one of them. Do you like abrupt endings that shock you, or things that you can ride out on a floaty cloud. Do you like epilogues?

What was my most common thought this week as I was writing this um interesting piece of twists and turns? I wonder...where will I sell a g-rated romance?

Did you blink? Maybe blink twice?

Or think...what in hell is she doing wasting her time writing a g-rated romance?
Or think...hm, I'd like to see what in hell she'd put in a g-rated romance?

Is hell a cuss word? Did I start my Sunday off with swearing?
(See how my day is gonna go?) ;)

And one last burning (in hell?) thought... I wanna know where in hell Pack Taboo is. That thing has been slated for release forever. And Pack Attack is done too. So, you werewolf fans, hang on. They gotta be coming soon.
Posted by CarysWeldonblog :: 6:32 AM :: 1 Comments:

1 Comments:
Send it off to Harlequin or Silhouette. They have sweet romance categories and it sounds like the page count will be just about right.
---------------oOo---------------
Saturday, July 15, 2006
You, Me, and Dupree

I went to the movie yesterday, with my youngest daughter. We saw You, Me, and Dupree. I've always been a Matt Dillon fan--but I'm not really sure why. Upon closer inspection, his smile is odd.

But, I like the dark hair and eyes and the broad shoulder thing. And Owen Wilson? He is too funny.

Have you seen the movie? Or the commercials for it?

In the commercials, there is a scene where he's laying face down on the sofa, buns up--in a leopard print g-string thing.

In the movie, as the camera pans to the sofa--you think--this is the scene in the commercial. But shock of shocks--his buns are completely exposed. And the line that comes is something about him getting some clothes on, and never being like that on the sofa again. He's sleeping, oblivious.

So, Matt Dillon's character (Carl) says, "Yeah. I'll tell him."

And he does. He says, "Get some pajamas on or something if you're gonna sleep in my living room." (paraphrased)

So, Owen Wilson's character (Dupree) is a free spirit and interprets everything funny. It's easy to think, NEXT TIME he'll be in that g-string. And, invariably, they set you up for them seeing him sleeping on the couch again...but he's in full pajamas.

My daughter and I, when we were walking out, talked about that...and how we were somewhat disappointed that they didn't pan to the g-string. Like, the commercial lied to us.

That, of course, led to a debate (a very short one) on whether or not that was Owen Wilson's real ass, or someone else's. I think it was somebody else's.

Here's your assignment. Watch the movie. Google if you need to. But tell me...is that his booty or someone else's? And it's okay if you wait until it comes out on video. I paid way too much to go see it at the expensive theater in town. (I usually support the cheap theater; two of my daughters worked there.)

If no one comments on this challenge after going to look, I'll know you were just...well...too busy thinking about Owen Wilson's backside to jot a comment. It's okay. I, myself, am getting flashbacks to the scene--which make me blink.

And that makes me think of that Mel Gibson and Goldie Hawn movie, Bird on a Wire. Mel doesn't show his buns. He gets butt doubles. And I remember that movie had his backside featured--or his stunt double's. I wonder, do they just pick anybody to do those, or do they say, drop your pants, we'll find a set of buns that are quite similar. Anybody know?

(Just makes me laugh to think of it. Sorry.)
Posted by CarysWeldonblog :: 6:22 AM :: 0 Comments:

0 Comments:
---------------oOo---------------
Friday, July 14, 2006
Your comments! A Cruise?

Just so you know how this blogger works...every time you post a comment, I get an email that tells me what was said. I ALWAYS read them. A lot of the time, if you look, I make comments in reply.

Please...everybody...especially the quiet lurkers...comment more. I love the interaction. And I don't mind criticism. Be a real friend here, tell me what you like and don't like.

Just to see who is reading...I'm thinking of doing a Carys Weldon Cruise Getaway or something. Not this year--but planning ahead. You know, if five, ten, or a hundred fans wanted to have an excuse to go on a cruise...we could find an affordable one and go. And every day of the cruise, I'd give out some sort of prize. (Probably gift certificates? Those are easy to pack home.)

It's just a thought. If you think you'd like to do something like that...if it were planned a year in advance or so, so that the cost of the cruise could be paid in smaller chunks...let me know. Who would consider going? Anybody?

And don't think I'd "force you to hang out with me." It would be your vacation, your time would be up to you, but maybe we could do meals together--and more if the interest was there. And I wouldn't care if you brought your family, or not. Mine would probably be on board.
Posted by CarysWeldonblog :: 7:14 AM :: 0 Comments:

0 Comments:
---------------oOo---------------

Scary Phone Call

So, don't you hate scary phone calls?

I do.

My husband called me last night. Now, remember he's a gold miner--which is one of the most dangerous professions in the world.

My husband is a mountain among men. Big, strong Italian. Strong, silent type. Very self-assured about what he does. He's won three world records in his field.

So, when I answer and his voice is shaking, I know something bad happened.

The phone lines on the remote job he's on are crappy. The connection goes in and out sometimes, and crackles...and he's hard of hearing anyway. But, it isn't the connection that's the problem. It's him.

He sounds like he's just happy to hear my voice, and he tries to be normal. (okay, are any of us normal?) He asks what I've been up to. I tell him I went to a free tarot class my friend Linda offers. (Maiden of Mysteries, keen.com) She amazes me, I'm tellin' ya.

He says, "Oh. Was that good?"

But, I'm thinking...his voice sounds way, way shaky...I say, "Yeah. How was your day?"

"Well, I--uh...about bit the dust."

"Excuse me?"

This is my greatest fear...that he'll be maimed or killed. Slabs of rock fall from the sky all the time underground.

"I'm all right."

The man doesn't sound all right. I'd swear he was almost ready to cry. And that ain't his usual deal. Ya know?

"You don't sound all right. What happened? Are you hurt?"

He's the kind've guy that would tell them to put the phone to his face so he could talk to me, while they were carrying him out with a stretcher, so I'd hear it from him before someone else gave me the worst news. I'm shaking now.

I could go on with this, because he dragged it out. Didn't want to tell me the particulars while I was driving. But...a 200 TON slab of rock came down on him while he was "mucking." Which is scooping up ore/rock after they've dynamited it out of the solid rock--you know, to make more tunnel. Before they put the bolts and mesh in that hold the rest of it up.

A mucker is what they call the (front end) loader--that is used to scoop up and haul the ore out, or to ore cars on a loki (mini train.) You can see some pretty good pictures of mining/muckers at: http://www.golden-phoenix.com/ashdown.htm Although this is not my husband's jobsite, the pictures are good. The place looks cleaner than any mine site I've ever been on. And the mucker my husband runs, I think, was a 20,000 ton vehicle--bigger than the ones in the pictures. (Maybe I'm wrong. Could have to edit/correct that when he reads this.)

You can see from the pictures, there's no room to run if the "rib" (top) or face (back end) of the tunnel falls in. I guess the 200 ton slab landed square on his mucker--which, fortunately had an enclosed cab on it. Lots of them don't. Miners cut them off sometimes, so they can see what's above them, so they can get the heck out if it starts to move.

He said he thought he was dead. You can hear it about ten seconds before it falls. Just enough time to know it's gonna come down. Not usually enough time to get out of the way. He says you have enough time to say, "Oh, God!" and that's about it.

Anyhow, he swears he's gonna be all right and is all right, and isn't hurt too bad. Says the mucker was at just the right angle/far enough in and out from the rock--to protect him. Another foot or so either way, and it would have crushed him. But it landed in a way that the roll cage held firm...enough for him to walk away. He had to crawl out.

And walk up the drift (tunnel) to find someone...said he was pretty shaky...I asked, "What did you say to the first person you found?"

(His sense of humor) "Hey, you better come look. I got a little problem...There's a rock on my mucker. "

He says the guys on the job are avoiding him like he's got the plague. He's real tense, so tight his muscles hurt. Swears that it's from tension, not being hit by rock.

I say...those guys are probably all facing their makers. The thing is...Tony has lived a charmed life when it comes to the job. He's been in a lot of bad situations, but he always walks away. (Cross your fingers, knock on wood, and pray to God--that he keeps the luck.)

But, I guess there's been a parade down there to look at what he walked away from. I guess most are thinking...how lucky it was Tony, the man with the luck. Somebody else, (them), would have been killed, most like.

I say, "Come home. Don't work there. The only thing important to me is YOU. (him) Get on a plane. No one will blame you if you retire (again). Tell them it shook you up and you need laid off (collect unemployment)."

But...he said he's gonna stay to the end of rotation anyway. Maybe look for another job between here and there. Alot of mining jobs are found, and hire arranged via emails, phone calls, and word of mouth.

Anyhow, I didn't sleep all night--for worrying about him, wishing I could put my arms around him and hold him. Here's the sweet of it...before we hung up from our phone call, I said that I wanted to do that. And his voice, still a little shaky, but calmer from talking to me for a bit, said, "Me, too, hon. That's all I want right now. For you to put your arms around me."

I wanted to cry. Tears came to my eyes. My voice caught. "Me, too." (I know, I repeated myself.)

"I just want to curl up next to you," he said. "But...(regret crackled)...I'm real tired and I gotta go lay down." They have phone limits up there. Fifteen minute conversations. Our time was up. Normally, the miners are lined up, chomping at the bit to get to the phone. But last night, no one was around him.

That bothered him, I think--that no one talked to him. Miners are usually a rowdy (sorta ornery/mean) crowd. If it hadn't been a "by the grace of God you're alive" thing, and a mucker had gotten torn up, they'd have laughed it off and ribbed with stuff like, "Ah, tearing up company equipment again, eh?"

Response would be "It was my turn!"

Miners are always tearing something up. Or taking something home. If it ain't nailed down...Not that my husband's a thief...anymore. ;) I'm pretty adamant about...a wrench is not worth bucking a felony for, buddy--take that back. Got that straightened out about twenty years ago. But, really, the whole lot of miners are hard on equipment, and quick to take what appears free for the hauling.

Anyhow, this morning, I'm feeling very lucky to still have my husband, and more antsy than usual, even, to see him again and put my arms around him. I literally spent the whole night praying in thanks and in protection prayers for my whole family. When I drifted off, I'd wake up, hearing a voice--in my head--me--praying again. So, my whole spirit was in tune with the need to be assured by a higher power that my family was safe and intact and would remain so.
So, let me urge you to look around. Remember that there is nothing in this life more important than the people you care about. Take time to tell them you love them. Touch them--hug them--and be grateful they're within arms' reach. I swear, life is about loving, and getting your priorities straight. Are you giving the most to those who matter the least? Are you saying the words to those who are important to you, so they know how you feel about them? Or have you taken them for granted?

I kissed my baby girl on the head last night--the one that was almost killed last fall--and hugged her tight and said, "I love you. Thanks for being here." She hugged me back, and hung on for a second longer than required. "I love you, too, Mom."

Is there anything sweeter?

EDIT TO THIS POST, 3 hrs after initial posting...this is weird:
So, in my inability to focus on a ms/writing phase this morning, I spent three hours in my inbox and surfing around. I decided to take my own advice about remembering what is important (Who is important) and so I went to my yahoo to see what movies were playing in our area and I came across today's horoscope for me. (Taurus) It said:

If you feel like you've been working too hard just to keep things going well in both your personal and professional life, stop and consider something important: Do you need to give them equal attention in your life? You mean well with this quest for perfect balance, but it may be futile. You have to put your life in order of your priorities. Separate your personal life from your career, and spend more time with the people you love. If you create an imbalance, it's for all the right reasons.

That said, I'm going to the movies. And I'm gonna get really crazy and let my daughter have the joy of driving. Yeah.
Posted by CarysWeldonblog :: 5:50 AM :: 1 Comments:

1 Comments:
I'm so glad he's okay. This would scare me to death.

Your husband always sounds like a wonderful person, btw. I have one of those myself and count myself lucky daily.

BTW, not many people are commenting out there lately, so don't take it personally. I don't know what's up. I thought for sure I'd get ragged about yesterday's post since it's so tragically romantic and it's vewwwwwy quiet...
---------------oOo---------------
Thursday, July 13, 2006
page count

I started this morning at page 34 and here it is 3:45 p.m., I'm on page 60. For those of you who are writers (aspiring or otherwise)--do you think that is slow or fast? Do page counting reports annoy you, or encourage you?
Posted by CarysWeldonblog :: 1:50 PM :: 1 Comments:

1 Comments:
By my standards, that's pretty fast.

So far it has me thinking, "I need to get busy on that again." So... I'd say it's encouraging. lol. I just have to go in stages.

---------------oOo---------------

Bony men and aliens in the shower

There are lots of funny things in my house, not the least of which are my family members--and me. But today, I thought...how odd...when I glanced at the six inch little skeleton man and the thumb sized glow in the dark alien guy hanging in my shower. (My son's)

All I can say is...I am not alone, am I?

No, the voices in my head reply. "We are not alone."
Posted by CarysWeldonblog :: 5:14 AM :: 0 Comments:

0 Comments:
---------------oOo---------------
Wednesday, July 12, 2006
Writing

Yesterday I only wrote 9 pages. :(

Today, I've been at the computer for an hour and a half and done nothing but email. However, I'd like to post what I wrote yesterday. You can tell me what you think. Interesting enough to read on, or not?

Needs a new title. Taking all suggestions.
This is the working one: A WIFE TO BE FAITHFUL TO

CHAPTER
"See anything that catches your eye?"

Chadrick Metzger glanced over his menu at his mother, Minna. "Not yet."

"I didn't think so."

He frowned at the prices, not at her. Not that he couldn't afford a ten dollar salad but he'd found very few of them worth the money. Dandelion greens could be had on any country lane for free. They weren't even throwing in a strawberry or slice of melon—forget a couple chunks of ham and cheese. That cost twelve.

And the price per ounce of steak…higher than the gold standard. He knew what beef was going for, and he had his hand in some mining operations, so the menu simply annoyed him.

Some things he couldn't get over. He'd come from poor stock. Food was not better just because it had sprigs on the side of the plate, and less gravy. He didn't care how well the restaurant was rated. And he liked more than three green beans.

Setting the menu aside, he asked, "Why do you like this place?"

His mother set her menu down, too. She fluttered her lashes in a faux innocent look. "Why, it isn't the food, darling, but the clientele that brings me."

Actress. He saw her lips twitch in amusement—and expectation. She was playing the grand dame, complete with gloves and spangled with diamonds. Real diamonds that he'd bought her. She had her hair coiffed and a designer hand beaded gown on—even though it was midday.

She was stunning, he had to admit it. Like a movie star on opening night. Drawing attention from everyone. Insisting he pick her up in his stretch limo so they could make a big entrance.

Chadrick preferred his cherried out classic Shelby and lower key establishments.

Staring at her, he tried to fathom her point. She always had one. She wasn't giving it away, though. And she was a master at the staring game.

He gave up and glanced around. The clientele? Someone she wanted him to notice?

The Stepford Wives were having a luncheon on the patio. And the Joy Luck Club had a meeting going on the higher level. And, oh yeah, over in the corner, he spotted the Ya-Ya Sisterhood—right next to the Steel Magnolia table. Better than half of the women acknowledged his presence in one way or another. Winks, smiles, waves, fanning themselves while eyeing him.

Plastic women. Perfectly rounded breasts, professionally tightened eyes and puffed lips. Boutique clothes and vogue shoes.

Lots of legs. Sleek legs. Legs that caught his eye. But following them up got him…disappointment. He could practically see the dollar signs in their eyes.

He picked up the menu again.

"Well?" She prompted. "See anything you want?"

"Not really, but I think I'll order the salmon. How about you?"

She clucked her tongue. "It won't taste half as good as the stuff you caught in Alaska last year."
"I'm sure you're right."

Her hand reached out and took hold of the top of his menu, tugging it lower. "You know why, don't you?"

"No." He didn't want to think, or try to solve her little mystery. He liked his info laid out. "But you're going to tell me. Aren't you?"

"Yes." She smiled patronizingly. "Apparently, for all the lessons you've learned on your own, you haven't gotten this one."
"Which is?"

"It's only good if you have to work for it."

"That's not always true."

"The things you appreciate the most." She pursed her lips and he knew she was waiting for him to refute it or give in.

"What are you getting at, today, mother?"

"If you can't find anything on the menu here, maybe it's because…"

"Stop." She'd played the metaphor on him?

Owlish eyes blinked once, slowly at him. She whispered, "I hate it when I have the slow son in the room."

That line had spurred him to a million triumphs. And, against his will, it stirred something in him. She was disappointed in him for some reason? Wanted him to be better than he was?

What else could he do? He owned an international conglomerate. He financed expansion projects in more than one small country. And he'd built a few factories for local workers.
Making sure the workers were fed and clothed had gotten him interested in agriculture. It never ended. There was always some other area that he needed to reach out and take care of.

Compensating for a lack of a father figure? Maybe. For his impotence in one area or another? Probably.

Chadrick ran a hand behind his neck. He sat back in his chair. "Just spell it out."

Her lips twisted. In a dramatic display, she made a show of pulling off her gloves. The import of that didn't escape him. When she laid them aside, she leaned forward and in clear, succinct tones, she said, "I want you to get married and give me grandchildren."

It wasn't that he hadn't heard it before. But all the other times, he hadn't been at a point in his life where he could consider it. Too much going on, out of control. His life had been too full.

But he'd been feeling lonely, of late, and realized that she was probably right. He'd achieved everything he'd gone after, but what was left?

He had a secret fear that he might be too much like his father. What if he couldn't handle it? His father had run off.

There was no question, he was a playboy. No woman had kept his interest for long. Faithfulness…it seemed impossible.

Sadly, he told her, "I'd like to oblige you, but I can't."

"Won't." Her eyes sparkled with stubbornness.

He was sure his glinted with the same. "You can't rush something like that."

"Rush?" Her voice took on a distinct edge. "You and I both know how old you are. No one could accuse you of rushing into marriage."

"I haven't met a woman I want to be tied to forever." There, he'd said it.

"Why is that, do you think?"

He thought about it for a minute, then threw up his hands. "I got nothing. Why don't you tell me?"

"Because you're looking for parts in the junk yard."

That made him laugh outright. "I'm…what?"

"You know," she waved her hands around toward the room in general. "You can't find a virgin in the room, let alone a lady of any virtue."

"Keep your voice down."

Louder, she asked, "Is there a virgin in the room? My son needs a virgin!"

It embarrassed him. He adjusted his tie, then took a drink from his crystal water goblet. He had never had a virgin in his life, and he wasn't looking for one. The whole thing was ridiculous.
And he had no trouble getting women. None whatsoever.

The whole time, she swiveled in her chair, looking for a hand up.

"He's rich. He's good looking. And virgin will do. No takers? No?"

She stood up, smoothed her gown down, and looked at him. All eyes were on them. And she began to peel her jewelry. She dropped it all on the table, announcing, "I'll put seventy thousand dollars worth of gold and diamonds into the dowry." She swiveled again. "Is there a virgin to be had here, or not?"

"Stop it." He had to clear his voice, and repeat, "Just stop, now."

Minna had center stage, though, and she reveled in the spectacle. When it was apparent that no one was going to come forward, she dropped both hands to the table and said, "If you don't like what's in the shop, go somewhere else."

"I've been all over the world."

"But you were only window shopping. It's time to buy."

"Do you want to eat here, or not?"

"You obviously don't."

Chadrick stood up. She was right. On more than one count. Pulling his wallet out, he yanked out a large bill and dropped it to the table. They might not have been fed, but they certainly used the table and room.

"Get your things," he said.

"I don't want them. I want grandchildren."

He scooped up the jewelry and gloves and put them in her hands. "This is all I can do, for now."

To his surprise, the performance seemed over. She looked up at him, weakly, with tears in her eyes and asked, "Was it so much to ask?"

That made him feel awful. He didn't know what to say. But, he did what he always did when she got upset. He put his arms around her and held her.

"Was it?" She sniffed.

"No. I suppose not."

Several minutes ticked by. For the first couple, it was just the two of them alone there, but eventually, he realized that they were still being watched.

To the room, he said, "She just wants grandchildren. Is that a crime?"

Laughter and a small spate of clapping went around the room. Someone suggested he try a debutante ball, if he was looking for a virgin.

He shuffled his mother out of there. The car was waiting, of course, and they climbed in. She dropped the jewelry on the seat and cried some more.

It bothered him that his gifts were being tossed around as if they were of no consequence. His glance went to them repeatedly—but avoided her face altogether.

The driver waited patiently for directions on where to go. But where?

A thought came to him. A cheap diner they'd eaten in when he was a kid. That would cheer her up. They didn't care how people dressed down there. It was in the old theater district.

Her sniffles hesitated as he gave directions to the driver, but she didn't say anything and she didn't stop crying. With every mile, he felt worse and worse, and his gaze strayed to the jewels more and more.

If everything he'd accumulated was nothing to her, the one person he had always lived to please…what did he amount to?

Chadrick readjusted in his seat, propping his elbow on the door and his chin in hand, and stared at the passing country side. He probably wouldn't renew his membership at that country club. Not now.

Closing his eyes, he wondered…where do you find a woman you can be faithful to?

AFTER NOTE: I came back and am editing this post with this...just to give you an idea of how I write and how long a few pages takes, sometimes. I am now up to page 25, and it's 2:30 p.m. So, that's about 16 pages in four hours. Crazy how long it takes to get words on a page for a book to get up to readable length, isn't it? And I'm faster than most!

Anyhow, I'm off to a lunch date with my psychic friend, Linda, who is Maiden of Mysteries on Keen.com--and my best friend Becky Cline--who will hopefully be published by Kensington soon. Catch ya later!

AFTER-AFTER NOTE: I came back after dinner--6 or 7 o'clock and started writing. With multiple interruptions from children, those living with me and those coming to visit and calling home, and a call from my husband and...I got that thing that was at page 25 up to page 34 by 11 p.m. IMO, 9 pages more in three or four hours was not good. How many interruptions can you get? (A LOT MORE THAN YOU CAN COUNT.)
Posted by CarysWeldonblog :: 6:44 AM :: 0 Comments:

0 Comments:
---------------oOo---------------
Tuesday, July 11, 2006
Inbox monster

Almost 11 a.m. and I've been up and at the computer since 7, and I JUST got through my inbox. It's a monster. It eats me alive--and not in a good way, thank you very much.

I think it's a kid. A kid takes all your time, sucks your strength, demands attention.

And with the little envelope that pops up in the lower corner of my screen--with a bell even--ya just can't ignore it. Not if you don't shut it down.

It could be a husband, wanting my attention, eating at me, yes, sucking too--and also making me smile from time to time. (I guess that last could go up with the kid metaphor, also.)

It is my friend, and my nemesis--bringing me news that makes me laugh and cry. Challenging me, insisting that I rise above it.

Sigh.

I hate regular mail (because it is always filled with bills) and email is a gift to me, because I am not a mailer. And bills rarely come there.

But still...email bogs me down. Stole my morning--which is my best writing time--time to get focused.

When do you work best?
Posted by CarysWeldonblog :: 8:50 AM :: 1 Comments:

1 Comments:
For writing/creativity, I work best in the evenings/at night. For regular mindless mundane stuff including transcription, mornings and early afternoons are best.
---------------oOo---------------
Monday, July 10, 2006
That ms I've been working on

Page count on that ms that I started this morning is 69.
Isn't that a number you'd expect from me?
I didn't plan it that way, I swear!

It needs some going over, some description additions, and some hero/character development. The story twisted on me and I thought it was about one couple and it seems to be about two others--which means I need to fix my mess.

Most of what I've written is in a female pov and I think I'll have to go back and interject chapters with a man's pov. We'll see.

Do you read stuff that isn't sexually explicit, and if so, what draws you?
Posted by CarysWeldonblog :: 7:37 PM :: 0 Comments:

0 Comments:
---------------oOo---------------

New page count

Okay, it's 1 p.m. and I'm up to 42 pages.

So, no, Jen, you didn't read the last post incorrectly.

When I write, I can write really fast. BUT that doesn't mean it's good. I have a ton of started ms's that never went anywhere--that I just wasted a day on.

I may have to stop writing, though. We've got a downpour, and thunder. I'll have to see if that means lightning, too.

Wouldn't that be the way it works? Finally get writing and have to turn off and unplug the system for fear of lightning striking it?

That is too much my luck!
Posted by CarysWeldonblog :: 11:00 AM :: 3 Comments:

3 Comments:
Wow. I'm impressed. :)

Give lessons? lol. I know, I know. It's something I'd have to develop on my own. After days like today, though, it's a wonder I can string to words together coherently at all.

Hope you didn't get too much in the way of lightning. We've got some storm alerts going on about an hour or two north, but nothing here yet. I want it to get here because we need the rain and I like rain, but I don't want it to get here because I don't like storms. *s*

This comment has been removed by a blog administrator.

(Sorry, I posted this same thing above, saw a type-o, and didn't know how to fix it without deleting and reposting a copy.)

Anyhow...
I could give lessons!

Wait. I do motivational speaking.

Staying focused is a hard thing to get. Turn your email off so you don't even see the envelope in the corner or hear a bell when something new comes in. Turn off your IM's.

And then get real with yourself...truth is, if your manuscript isn't keeping YOUR interest, it ain't gonna keep a reader's. So, go back to where you lost interest and rewrite the last scene. Go again.

If you fall away from your own story it is because your pacing is messed up. Every three pages, the scene needs to change, or something has to happen. Different room, new twist, another character...whatever.

Sometimes we paint ourselves into corners and we hate to cut out the pages and pages of writing...but hey...if it turned the story ugly, cut the pox out!

As for storms...we had a lot of rain dumped quick, and some thunder, and now nothing.

I love lightning, hoped for it, but alas...none.

What little bit we got was enough to put me off my writing. I've been editing instead.
But my chair isn't pleasing me. I may have to get up and move.

I need a bun massager that fits in my chair. That's what I need. The kind that has the grippy fingers that really get jiggy. Anybody know where I can get something like that?

Usually, when my husband's in town...
Nah, you don't wanna me to go there. Do ya?

---------------oOo---------------

20 Pages

Well, I think my earlier post was around 8 a.m. and at 10:38 a.m., I'd reached 21 pages on this new manuscript.

Poor girl. I've had her kicked out of her room, lost her job, and looking to move home with her folks. Think that's enough hard action to keep a reader hanging in there? Oh yeah, and her very cute boss is showing an interest now that they don't work together. Says he'll see if he can get her a position elsewhere.

What do you think? Is your mind running rampant on what sort of position this man wants her in? Mine is.

And why did he fire her? It's a takeover, of course.

Does that sound "too done"?
Posted by CarysWeldonblog :: 8:48 AM :: 1 Comments:

1 Comments:
Am I understanding correctly? You've written 20 pages in two hours?

It took me that long to get one transcription report done this morning. :(

As for sounding "too done," I don't think so. And even if it has been done before, you can do it differently. :)

---------------oOo---------------

I've been a slacker

I'm gonna seriously apply myself to writing something good today. I've been traipsing all over the country for so long, and sitting with my kids watching t.v. and going to ball games...and it's time I got busy writing.

So, I thought if I posted it on my blogger, I'd feel obligated to follow through with the idea. Sort of like weight watchers or tops. You report in and you're less apt to cheat.

Email steals me away from writing, but sometimes it is a necessary diversion.

But I'm hoping for a day where I can do nothing but let my fingers fly fast on a story.

The big factor that is my usual problem is my buns and backside. I would like to design a computer chair. I know what I want. One that has a blow up cushion that you can push a button and change the firmness--that has a center to it, that doesn't put pressure on the spine.

Anybody know where I can go to get that idea patented? Or where one is made? Or if you could just pass the idea on to someone who can make one, I'd be fine with that.

Anyhow, I'm planning on getting something fruitful done. Making a goal here...which I think is fairly small...twenty pages of a new novel.

I have an agent that's asked me to write something tame. Like, an old fashioned romance. It will be a challenge to go that route since my usual stuff is edgy and there are gonna be no paranormal elements in this one.

But, I wrote Three in Their Cups, that's a contemporary with a fairly small amount of language, and no one that grew fangs. Did any of you read that one?

I need to write the sequel to it. Hm. Well, that'll have to come later. After this other one.
Looking at names you've suggested before. Taking more, all the time. Got any new ones?
Posted by CarysWeldonblog :: 5:42 AM :: 0 Comments:

0 Comments:
---------------oOo---------------
Sunday, July 09, 2006
Serious Biz

I'd like to talk about things that matter, but I don't really want to get into politics or religion...

So, what else is serious?

I have a serious bruise on my hip from the injection I got Friday night. Like, palm sized. My kids think bruises are seriously cool. They take pictures of them. They wear them like badges of honor. I think that's seriously stupid.

You know what else I think is right up there with that? My kids list of movies to own: Dude Where's My Car, Night at the Roxbury, Road Trip, Mall Rats.

Not that I didn't laugh while they watched them repeatedly, or that they didn't grow on me, but...they were awful movies. I'm scarred for life from the scene in Mall Rats where the guy puts his hand down his back crack then shakes hands with someone. I went...eeewww. What bothers me is the fact that I believe some pervs do that sort of thing.

It's not like I can really say much against a person's choice in movies. I like Raising Arizona. Every single time I watch that, I giggle stupidly. "Boy, you got a panty on yo' head." That line kills me every time. I know, I'm messed up. I admit to it repeatedly because it's true.

And I love The Princess Bride.

Obviously, I'm thinking about humorous movies tonight. Wishing I had a good one to watch. Got any recommendations? As you can see, old ones are fine with me. Anything new worth watching?

I go in spurts, as you may have guessed, at what works for me. (Pun intended.)
But I haven't had any good...in days. ;)

Ah, I need to go. My mind is sliding into the gutter. Sounds like the time to write a story, eh?
Posted by CarysWeldonblog :: 7:19 PM :: 4 Comments:

4 Comments:
I LOVE The Princess Bride!

And Pirates of the Caribbean.
And all of the Lord of the RIngs movies.
And Willow. Have you seen Willow? Cute movie. :)

I'm stalling. I've got to get started on work for the day so I can get done and do more enjoyable stuff.
Have I seen WILLOW?

I stole the baby!

You and I could hang out on a couch all weekend, watching classics, enjoying the company, I think, Jen.
My sister got this idea to raise goats once. She tanked it after my other sister and I kept calling and opening with,
"Willow, change me back." Complete with goat shaking voice and all...

I love the Princess Bride, Pirates and all those, too.
ROFL @ "I stole the baby!"

I think you're right. :)

I know a while back I mentioned going to Eureka Springs before the conference in October, but that's not looking like it's going to happen. Dagnabbit.
---------------oOo---------------
Saturday, July 08, 2006
Cry, why don't you?

I went for an MRI yesterday. They checked my back out.

I'm a little claustrophobic, and struggle a lot with anxiety these days, so they drugged me up. It's a good thing. That machine was tight--only inches around me. And I was cold the whole time. If you get it done, definitely take the offered medication and the hot blankets.

The shot hurt like a son of a gun. I wanted to cry. Tears sprang to my eyes, and I thought, "Ya big baby, grow up."

But the nurse said, "Usually people cry out over that. I'm impressed. I've had it before and it hurts...hurts alot."

And I thought, "Ya got that right."

Normally, I'd rub the spot, but not there, not with that burning fire lump lodged in my hip. Which is probably why it hit me later.

After the MRI was over, I got up, thought I was fine. But once I got home, that medication hit me for real. I ended up sleeping all the rest of the day and through the night. Well, I did get up for bathroom breaks and to get a couple drinks.

But, man. It kicked my butt.

I had a couple of things I was supposed to do today but I couldn't make myself do anything. And I'm under orders not to drive for 24 hours. When they told me that, I just laughed and nodded, "Sure. Whatever you want."

But now I see the logic in it.

Have any of you had an MRI done?

On some levels, it isn't a big deal. I mean, nothing invasive, unless you get sedated. And all you do is lay there. Sounds like a nothing, eh?

I flipped a 1400 lb horse over about ten years ago and never got it checked out, but I know I messed up three different places in my back. I get a lot of headaches when it's out. And one part sends shooting pains down my left leg. The middle section...used to make me blind when it went out. No kidding. I guess a rib was out of whack or something. When it went way out, I couldn't see. Thought it was a form of migraine or something. Got treated for migraines, even.

Then a chiropractor heard my story and said, "If ya don't mind me laying on you, I can fix that, I think."

He did. Laid all over me. I remember thinking...if it didn't hurt so much, I could enjoy that. He was a cute doctor. (A little short for my tastes, but...)

My older girls kept asking me if he was single. He wasn't, but is now. I'm thinking his wife found out he'd been laying all over his patients. But what do I know? Anyhow, he fixed that problem, but I'm still having the other issues.

It was way past time to have it checked out properly. But I hate to sign up for more medical bills. Are you like that? I'll let myself go and go until I have no choice and I have to go see a doctor.

Part of me is sure that they'll find something wrong, and then there's another part of me that is sure they won't. What if I've been whining all this time (TEN YEARS) and they say, "Hm. Sorry. We don't see anything."

What will I do then?

Of course, there's the skeptic in me that says, even if they find something, they'll say it isn't bad enough to fix...yet.

Or worse, they'll say, wow, you need surgery asap.

Of course, the risks of surgery are blindness, headaches, pains in your legs, paralysis and possibly death.

So, I have to decide whether I want to live with it or not.

I'm suicidal, the death part doesn't scare me. But damn...I don't wanna be paralyzed if I have a choice. Ya know?

This is...living in fear. I've got fears for either way it goes.

As an intuitive person, I know that I must let go of fear. I must trust in the higher power to direct me on the right path.

The path that will give me the most spiritual growth.

See where I'm going? I'm afraid that a wheel chair is that path.
I had an aunt that was wheel chair bound at a very young age.
She managed. And I have several wheel chaired friends.
Some very cool people who never let their situation get the best of them.
I admire them completely. But that doesn't mean I want to take on that added struggle.

Am I the only one that fights fear like this?
Do you think I'm just being silly and need to get over myself?
(If so, you won't be the first person to tell me that.)
So, go ahead. Tell me what you think.
Posted by CarysWeldonblog :: 9:20 AM :: 3 Comments:

3 Comments:
No, you aren't the only one who deals with fear like that. I am SO like that always. I totally understand where you're coming from and going to.
I analyse and analyze(which is it, the s or z)! LOL.
First, you are NOT the only one who fights fear like that. Second, if it's been 10 years, I'm not real sure surgery will be an option. I could be wrong. :s

I do that to, let myself go and go and go and resist seeing the doctor. It's past time for me to go anyway. I've got to see him before he'll OK a refill for my diabetes meds.

As far as the fear part goes, I do it too. My biggest one? Going totally blind because of the way my eyesight is anyway and/or because of complications from diabetes.
(I have to answer this, I can't help it.)

I analyse and analyze(which is it, the s or z)! LOL.

Analyse = English/Canadian spelling, possibly northeast US also.

Analyze = US spelling, mostly
---------------oOo---------------
Friday, July 07, 2006
Somebody slap me

I hope you brought your lunch. This is a long post. (Warning written after the thing was complete. Didn't have the heart to delete. Feel free to complain via email.)

I gotta ask...what keeps you coming back to a blog?

I look at a lot of blogs and get bored stiff (do guys get bored stiff?) and I wonder...is it just me? There are a few blogs I check in on--off and on--and only a couple that keep me coming back regularly. I know what I like: information, entertainment. (sex? humor? tmi posts.)

Some blogs are so dry, I wonder why people bother. It's almost like they've made a goal to bore themselves in print. Daily. And I'm not trying to be nasty or judgmental, it's just my take on what is written down.

I've pointed you to the write snark and Morgan Hawke's. Only a couple good ones that I've found. But I could steer you away from a thousand blah ones.

Did I ask this before? What do you like to read more of? Yeah, I asked that. I need to write more things to give you excerpts of.

My post yesterday had my husband calling. Asking, "Well? Which is it?"

"What?"

I have a million things going and that's how he started the conversation, but I should have known. Sometimes he scolds me for what I write--tells me to fix it because he didn't like the tone--so, you gotta get up early to see the original posts sometimes...because my posts do get edited and disappear from time to time.

He's not my only critic. I had a friend email me, seconds after I posted, to say...uh, you can't put that on there. It incriminates people. LOL She's a webmistress. She knows what's allowed. Thank God I have some people to censor me a bit.

That's me--the tell all queen. Somebody slap me.

So, my husband and I are on the phone and silence stretches and he chuckles and says, "You DO like to watch people do it."

Not that I've gotten to, but I've seen a few fascinating make out sessions at the park after a long day of fourth of July celebrations and beer...and I didn't walk away and give those people on public blankets any privacy. I enjoyed the show, tilted my head and asked, "Are they doing it with their clothes on?"

He dragged me away, of course, after laughing at me.

I say...if you choose to participate in public displays of affection, you must like voyeurs to stand around, and if you're standing around enjoying the show, feel free to clap when it's done and comment about the performance. But that's me.

If you're lucky, you'll have a friend (babysitter, husband, whatever) to pull you away and redirect you with your own private display of affection. Wait. Don't take the babysitter part wrong. I meant sometimes my husband babysits me. Teaches me things.

Hm. That paragraph is somewhat disturbing. Let's not dwell there. Move on!

But geez. Doin' it on a blanket in the park. Ain't that invitin' the congregation?

That said, I've got a need to play DISCOVERY CHANNEL. (The song)

Yeah, I know I'm silly. But that song has a ghetto beat to it and it's going on in my head. I'm sure it would be better if I just actually played it and got it over with. I'm sure my fifteen year old son has it on a stupid cd around here somewhere.

My daughter turned me onto a song/group that I think some of you might enjoy. Bowling for Soup. That's right. Bowling for Soup. That's the name of the group. Check out their song 1985. It's about a girl (woman) mother of someone in the band, I'm guessing. She's living in 1985. She cried when someone told her Bon Jovi broke up. I laughed out loud at that part because I remember my sister...okay, I won't go into that. You get the picture.

But I saw Bon Joni/Crossroads on the music channel the other night, making love to his microphone and letting the sexy song croon out there and I thought...How old is that man? He still looks the same, only mature. But damn on that body. All men should look that good when they get that old.

Then, of course, the stupid bow flex commercial came on and I thought...I want one. I want to look like those people. But then I remembered that you have to actually use the thing to get in that shape. (Memory of a rowing machine and more than one exercise bike being thrown out the front door, rotting in the wind and rain...assail me.)

And oh my heavens, have you seen the abdoer? A lot cheaper. Could kill ya.

Or maybe not. Maybe I'm just...afraid of exercise equipment. Too many have hurt me.

Ever strap yourself into one and find out immediately that your back went out with the first twist, push or pull? I have. Too many times. Okay, at least three times anyway. But all it takes is repeated pain to make me say...stop, walk away, don't look back. Give up on exercise altogether. Embrace being a woman of size. Work on being sexy at whatever size you are. (Yes, another one of my mantras. I have a whole truck load.)

What I really want is some equipment I saw on a therapy discovery show on the learning channel. They strap accident victims on it (with velcro!) and the machine does all the rotations of the major muscles. Leg lifts, arm things, sit up type things. A full work out in an hour.

Only thing is ya have to have someone unstrap ya afterwards. So, it's not like you can get on it and go all by yourself. But still, you could turn on the tv, and let the machine work you over. They said people don't even break a sweat because of the program design but all the muscles receive a work out. Helps prevent atrophe, and keep people in shape--even coma victims can be strapped in and worked out without negative side effects.

I swear--it's the exercise wave of the future.

And you know what else I saw that I thought was cool? School gym classes that are now looking like exercise gyms. Kids are given a list of exercises to complete during the course of the hour. They have to be checked off as they go around the equipment. I thought...at least they are getting educated on how to use the equipment properly and getting real toning exercise.

I remember standing around watching people play. I was SUCH a girly girl. (Okay, you caught me, I still am a girly girl. Hearts and flowers. Daisy chain haloes. That's me.)

Except when we were doing something like dodge ball. (Loved that.) Or soccer. (Good feet here. And fast. Ah, those were the days. I liked tripping boys up...for some reason.) And what else? Badmitton. You don't hear about birdies being batted around much these days, do ya? What's up with that? That was a staple of old gym classes.

We used to learn the rules of games. I asked my kids, "Did they teach you how to play tennis?"
"No."

"Did they teach you how to play four square?"
"No."

"Did they teach you how to..."
"Stop mom. We don't know any of your weird old lady games. Get it? WE DON'T KNOW WHAT YOU'RE TALKING ABOUT."

"Well , let me show--"
"Please don't."
"Why not?"
"Wait."
"What?"
"We'll play your game if we can get pizza and go to a movie afterward."

Yeah. They want me to pay them to play with me.
What is messed up about that?

Luckily, their dad is SO cool. He chimes in, "You'll play your mom's damn game, and like it. And we'll eat at home tonight AND LIKE IT. Got it?"

I wince. "That's not exactly how I planned to get them to like it--but--thanks."

So, we take a family trip down to k-mart and get a badmitton set, come back, and it takes a couple hours, all told, before we're set up and playing it. The game doesn't seem half as exciting as I remember it. And a whole lot more work. I end up bending over to pick up that damn birdie more times than I can count.

My son gets a wicked grin at me as he watches me. Doesn't say a word like...you asked for it. But I know what he's thinking. Serve me right to insist on playing a lame game.

We're all thinking it...pizza and a movie sound much better than toe touchin' birdie pickups. But who's gonna say it?

I can see by the expressions on the kid's faces that they want to, but then they slide glances at their dad and purse their lips. I'm impressed that they're keeping their mouths shut.

I know he's sort of locked in--to being behind his own words. But, by now, I've worked up a sweat and don't think I'll wanna cook. And I wanna put my feet up.

So, I have to say, "I have an urge to see somebody dodge a wrench." (Great line from the movie Dodge Ball.) "Or something like that."

Of course, the kids get nervous. I've never thrown hard objects at them, but hey, there've been plenty of times they would have deserved it. And the birdie's been put just out of my reach a hundred times. (Or twenty, but you understand. It was on purpose.)

"How about...dodge the birdie?" It flies from one kid's racket at the other--with a deadly swoop through the air.

Volleyed, the thing goes back just as fast. Ah. The trick to the game.

It's like...tag football was never half as much fun as "smear the queer." No insult to people of alternative lifestyles--that's just what we called it back then. Tackle street ball.

I'd like to say I'm politically correct, but I'm not. I don't mean offense when I call people from China (and similar countries) Oriental, as opposed to Asian. What's the difference? The whole time I grew up, those folks were oriental. (Go ahead, set me straight. Because I obviously don't get it.)

And I don't know where I was in the eighties--except changing a whole lot of diapers and chasing little kids around, but what a surprise to me when I was set straight on "We don't call the soviets russians any more." Bet me. "And they were our enemies for a lifetime. Sorry, I'm not believing they've all changed their stripes. I grew up in the cold war. I'm not saying I'm looking for a fight.

I know some people who adopted some great RUSSIAN kids. That's all cool. I'm just saying that...you're telling me the whole nation just flipped a switch? They're all democrats now? Bullshit. I know better. I watch news. There's a whole bunch of old school politicians over there. They just got smart and let us bail them out financially.

But, I also didn't know Chekoslavakia had split until years later. And I had to have Prussia explained to me by my Romanian sister in law.

What else did I miss out on? A hundred countries got birthed, reorganized and renamed while my kids and I watched Smurfs, She-ra and My Little Pony.

What up with all the political switcheroos? (I know. I know. This is old news. You were probably coherent during those years. But it's all still fascinating to me. Politics. )

But then, I think all politicians are asses--I don't care what party they belong to. All have their own agenda.

And I don't know what to call...um...people of color. I woke up one day and people were saying, "Don't call me black. Don't call me negro. Call me African American." But what do we call those that hailed from somewhere else. Jamaican Americans? Guatemala Americans? Laos Americans? (Is that still a country over there?)

Not that skin color matters much to me. I like people of all races. But sometimes skin tone comes up. When I was a kid, all people of color were called "black." They aren't all black, of course. And the ones with the caramel skin tone--which I sort of envy--I can see them not wanting to be called black. But now it doesn't matter what I think to call them, I have to bite my tongue. They can bring up their color, talk about their slave family history and that's all good, but I can't. Not acceptable. I don't really understand that.

Yes, here's a point where I need slapped. It's not that I'm a racist. It's that I don't see the problem. There's a big difference. I would never condone any person, or group of persons being persecuted for their heritage...which is something ya can't help.

Now, I'm a woman with four daughters...I'm much more apt to persecute people with poor fashion sense. But then, I'm a walmart woman...so how much of that am I gonna do? I may harrass my sister who has a Tina Turner/Rod Stewart hair thing going on these days. Because she can fix that...I think.

Yes, I ramble. Sorry.

But then, I had a Navajo friend who LIKED being called squaw. Didn't mind the indian references--and I'm sure she started this...She called my husband WHITE BOY. Funny, but people thought it was roll on the floor hilarious if she called out, "Hey, White Boy!" when she saw him walk into a public places. But if he called out, "Hey, Squaw!" They turned to give him dirty looks.

What's the discrimination all about?

There's a joke...zebra asks the monkey, "Do you think I'm white with black stripes or black with white stripes."

"I dunno. Go ask Lion. He'll know."

Zebra asks the lion same question. Lion says, "I dunno. Go ask Giraffe. Maybe he'll know."

Over and over again, this happens. Finally, the zebra is sent to the crocodile who says, "You are what you are."

So, bummed and confused, the zebra wanders back to where the monkey is and the monkey asks, "So, what did he say?"

"You are what you are, but I don't know what that means."

"Well, he didn't say "you is what you is," now, did he?"

(Man, I hope that joke doesn't offend anyone.) If it disappears from the post, you know someone complained. Enjoy it while it lasts.

Now, if you called out, "Hey, lame ass, why don't you get a job?" I can see people turning to stare. But, really, if a lame ass needs to get a job, why not say it out loud and proud? Whatever color they are...? Why is politically incorrect to point out the state of welfare, and statistics of who is on it and taking advantage?

And that is not a slur to black people. Or poor people. I live just above the Arkansas line. In Arkansas, the percentage of blacks on welfare is through the roof. But in Missouri, we have the aching back white gang lining up.

And I say that...as I head in to get an MRI on my back. The point is not what color the people are on welfare but who needs it and who is taking advantage. And, yes I'm a democrat thinking very republican these days. Aren't all writers democrat?

Here's more of the same thing but different...Why is it politically incorrect to complain about a high school girls' softball coach that is gay...? But not a male one that is a child molestor?

We had a coach here that had affairs with three girls on her team. I kept asking, "What's going on down at that school? How come so many girls are suddenly saying they're gay?"

But then I said something similar back in the days of the high school male coach who had affairs with girls I went to school with. Doesn't anybody notice?

People notice. They sweep things under the rugs. Problems don't get dealt with. We hope the things will go away.

Edmund Burke, 15th century philsopher said, (paraphrase) "A lot of bad things happen while good men stand by."

Which brings me full circle to public displays of affection. I know, I'm messed up and my thinking is convoluted.

Is his statement true on pda's as well? Or should it be switched around, "A lot of good things happen while bad men stand by?"

Or "A lot of things happen when you look around and watch...?"

Wow. I almost got to something profound. But then I veered off track repeatedly.
Do you like the long rambling posts or are they too much?
Did anyone stay with me this far?
Posted by CarysWeldonblog :: 6:14 AM :: 3 Comments:

3 Comments:
I'll confess... I skimmed. (g) But I need more coffee and I need to get back to a story that's kicking my butt and due... Like... Today...

So I'm hurrying through blogs this morning.

Having a gay coach isn't a problem.

Her sleeping with students is. Male or female-- that's still child molestation.

What's also a problem is people like this Morgan guy running for election. (And I don't just say this because I'm not a Republican) That hateful commercial with his smug face is on constantly and every time, I die a little inside when I see the smiles yet hear this horrible message of hate. He's running on "Oklahoma values" and plans to fight for a constitutional ban on gay marriage. I'm an Oklahoman who doesn't consider that an Oklahoma value. Hate and discrimination of any kind isn't a value-- it's crap. Evil. Standing there believing you're better than another isn't a value.

Can you tell it bothers me? (g)

My husband swears he doesn't believe a constitutional ban could happen. After all, how is treating people unequally constitutional? But with everyone looking down on everyone these days, I worry. I have a lot more I could say on the constitution and why separation of church and state was done originally, but I won't. You don't need another book today.

(big, wicked grin)

Sorry, couldn't resist.
I MAY need another book, ya never know.

I agree with you...it wasn't the problem that the teacher had sexual preferences other than mine. It was the fact that she was preying on the students. Ditto with the male teacher. Sex with underage people is against the law. It's called molestation. End of story.

I have lots of friends with different bedroom tastes. I don't judge. I say...to each his own...and that may not be for me. Or isn't for me.

But I really am into trying not to be self-righteous on any level, and into total forgiveness and unconditional love. It is not MY place to make those judgments. Period.
Real love is unconditional. I even have a shirt in my store that says that. (g)

I didn't mean to go off. This man has every right to run, it's just so hard when I was watching tv last night and saw the commercial about thirty times.

The gay marriage issue is pulled out to sway elections and the fact that it works makes me sad. How can so many people feel they have a right to decide another's life?
---------------oOo---------------
Thursday, July 06, 2006
Streaking TMI post

Did you look fast because you thought I was gonna talk about running naked with nothing buy my gym shoes on? This post may get to that, but first, I wanna talk about my hair. I need help with it.

My hair is long, straight, and flat. When I curl it, it goes limp within a very short period of time. If there's humidity, it doesn't last long enough to leave the house, even if I head straight from the curling iron to the car.

Hm. There could be a hidden analogy about men here. Did you catch it?

Got any suggestions to fix me up? What hairspray/mousse/whatever will work to hold some dang curl? Or keep things, you know, the way a girl wants them to be?

Today, I am going to get my roots done. Until before my daughter's wedding, I dyed my own hair. But now I have streaks of the professional kind.

So, yeah, I'm admitting I need some professional help. After all, a woman who gets people's attention by streaking and sexual innuendoes...does need help, doesn't she?

I feel like I'd be cheating you to not talk about the streaking on other levels now. Anybody done it?

We have ten acres in the woods in a hollow. We used to sit out in our creek naked. That was when we first moved here, six years ago. But, for a house out of five on a dirty back road, we live on Grand Central. It's real hard to do that any more.

I've lain naked on a trampoline. (Which has been burned now, so if you see a tramp in my yard when you come to visit, you don't have to go eeewww, and walk forty feet around it.)

Watching the stars while laying on your back, nudefied, is kind've cool.

So is having sex on a street corner in Las Vegas.
Um, or so I'm guessing.
Anybody want to admit to public indecency?
Inappropriate displays of public affection?
Do you like watching them? Hate it?
Despise it but watch every chance you get?
Posted by CarysWeldonblog :: 8:03 AM :: 3 Comments:

3 Comments:
I know they're expensive, but so very, very worth it. Paul Mitchell products. The Cream leave in conditioner is a must have for me. I use Super Skinny mixed with it, but my hair is curly and I'm straightening it. Ask a PM rep which would work best. I didn't believe my hairdresser-- just thought he wanted the sales. My hair has been better the last few years than it's ever been.

Okay, I'm done now. (g)
I'll get highlights in the fall/winter so my hair doesn't look mousey or dirty, but my experience is limited to that. I'm no help here. *s*

Oh, except for I've had good luck using the Aussie shampoos and gels. I may have thick-ish hair, but it's pretty fine and prone to be flat, frizzy, or both. This helps it quite a bit (when I remember to use it).
Thanks for the suggestions! I'll check them out.
---------------oOo---------------
Wednesday, July 05, 2006
ROBOTO

Robot-oh! Not Roberto. Don't know any Robertos, in fact. Or Juans, or Don Juans. Or...you get the picture.

Warning, Will Robinson. There's a robot woman in our path.

Wait. That's me. Sometimes anyway. The robot woman. Just taking care of the minimum, barely existing. Okay, I'm not a good robot; I don't vacuum. (I have kids for that.)

Ever go through the motions of things and feel like you're in a brain tunnel? Ever wait for someone to wake you up--when you're on the edge of dreams that seem too real, and all too average?

I want to wake up young and beautiful, and so desirable (and stacked) that my husband thinks I'm the most amazing woman on earth--and is right. But what I want...(sigh)

Sometimes life is like that. Waiting for fantasies to happen. And when it gets like that, I usually pop open a book, or create one--as that is what I do.

But today I'm watching the clock. Waiting to wake him up. He's leaving again. (As you know because I've whined about it already.)

I wonder what men dream about? Probably creating the perfect robot woman that does it all. As in that old sf movie WESTWORLD or STEPFORD WIVES. There's an episode of Twilight Zone where a family creates a new mom. They even pick her eye color. They loved her. She was "just perfect."

Sigh. I fall way too short of perfect these days.

But what to do about it?

Tell me how to perk life up without cliche's like:
Get in shape.
Go on a diet.
Clean house.

Those are neverending pursuits and when I fall down on the job, I just feel like a failure again. Gimme some new suggestions. You're bright and clever people.

I'll try anything once. Except, maybe, cheating on my husband.
Okay--no maybe to that one. But you know what I mean.
Posted by CarysWeldonblog :: 7:34 AM :: 2 Comments:

2 Comments:
Gawd, I can relate to feeling like a robot. Er... robotess? Hmm...

Though in my case, it's churning out transcription reports. Too bad I have to think when I do that. THink of all the writing ideas I could get if I didn't have to actually think about the transcription. *s*
You have an outstanding good and well structured site. I enjoyed browsing through it
dl380 servers tax life depreciation byu home schooling debt free computer dj free mixer egg car cash portfolio germany visa gift cards kais power tools shareware travel best car alarm kansas mortgage rates smtp dns subnet domain mcse texas auto insurance second mortgage company pay bill
---------------oOo---------------
Tuesday, July 04, 2006
Happy 4th!

MY music talks to me. I have a medley, mixed by moi. (You'll see here how messed up I am. LOL) There's everything from Rod Stewart singing "Have I told you lately" to "On my own" from Les Miserables, and "Your Winter" from the soundtrack of Ten Things I Hate About You. (I wrote a whole novel to the tune of that song playing over and over.)

What else is on there? Meatloaf.
"Sacred Ground" by McBride and the Ride.
Randy Travis "A Man ain't made of stone" or whatever that one's called, plus "Forever and Ever Amen."
Ronnie Mcdowell, "A New York Minute."
Nickelback "How you remind me"
Uncle Kracker "Better Days" and "Follow Me."

Creed "Six Feet from the edge" or whatever that's called is the first song...and maybe my life's theme.

Music tells a lot about people, don't you think? I listen to a ton of stuff, lots of variety. Sometimes I rock out to Disney Show Tunes. So, I'm tweaked in a quirky way, and I know it.

What do you listen to?
Anything good? (I'll be the judge of that. LOL)

Happy 4th. Hope you have a good one.
Posted by CarysWeldonblog :: 9:01 AM :: 1 Comments:

1 Comments:
I alternate whatever is in my CD player. (Speaking of which, it's about time to do that again.)

Right now, it holds:
Shrek 2 Soundtrack -- I especially like the last song, "I Need a Hero"
Alter Bridge (formed when Creed broke up - I don't remember the name of the CD) -- Especially "Broken Wings"
LifeHouse (ditto not knowing the name of the CD) -- "You & Me"
Bo Bice -- umm... can I claim every song? *s*
Big & Rich -- "Save a Horse, Ride a Cowboy," "Holy Water," and "Wild West Show."

I'm wanting to put in Switchfoot's Beautiful Letdown CD, mainly for the song "Dare You to Move." I'll probably put a U2 CD (I have five) and Evanescence back in. I don't know what the others would be.

Give me music, give me writing and creativity, or give me insanity. *s*
---------------oOo---------------
Monday, July 03, 2006
John Cherry Pimp and Jule

Remember the excerpts from Jule? She meets John Cherry Pimp, a rockstar, but doesn't know he's a vampire. Well, here's the minute she finds out. It's after she's been bitten by another vampire and John rescues her.

Here goes:
She was suddenly hot. The cold outside might help that. She made it out the door, and was assaulted immediately by The Minions' music. She didn't realize that John had come out right behind her.

But, he didn't leave her under any illusions for long. He snagged her hand, spun her around and pushed her against the wall. Her fingers came up, instinctively, between them. She liked his forcefulness, and that surprised her—considering her rape history. Maybe that was because he felt controlled.

Maybe it was his next words that allayed any fears. He said, "I don't want you to leave me."

Or his gaze—which was all over her face at once, and settled on her lips. It made her look at his. Jule found herself wanting him to kiss her. Like snakes, her hands slid up around his neck and drew his mouth to hers, saying, "I thought you were going to let me go."

It felt bold. But not half as bold as the kiss he gave her next.

John's lips crushed hers like a starving man, eating her up with the sort of passion she had never dreamed of. It wasn't the fetid breath of an unclean mouth accompanied by the slimy clawing of a rapist, or the pawing pain of a murderer. John's hands were all over her, squeezing softly, as if testing if she were real, flesh and blood.

He muttered, "You feel so good, so soft."

Indeed, her lips felt swollen and her breasts became heavy with her desire. As his hands skimmed upward, under her coat, kneading her through her shirt, Jule returned between kisses, "And you feel so strong and hard."

John kissed her deeper, and rocked his pelvis into her, showing her that he was hard in every way a man could be. His tongue delved deep into her mouth, making Jule swoon and suck.

But, the minute she did that, he went still. He shuddered.

She liked his reaction. It showed her that she wasn't the only one affected. Her fingers slid, cupping his cheeks, grazing the skin with tenderness. Still sucking, they looked each other in the eye.

He broke the embrace and buried his nose in her throat. His hands moved at the same time, pressing into her breasts, pushing them upward with a fully possessive grasp. His knee came between her legs, lifting her, causing heat to pool between her thighs.

Jule moaned at the same time he groaned, "I can't help myself."

She never saw the bite coming. The puncture of his fangs slid in quick with the warm, wet seduction of his lips spreading over her throat, just under her ear. Maybe if it had been the same side David had gone for, she'd have pulled back.

The minute he bit into her, she arched against him. His fingers slid from her breasts around her back.

She said, "Oh, God" but didn't push him away. Instead, her fingers grabbed his hair and she gasped, opening her eyes to the ceiling of the theater. Not that she saw anything.

Not that she comprehended anything either. He sucked greedily and she went limp in his arms. The same after-sex type of lethargia overcame her as before. Only, this time she wasn't afraid, she didn't want it to end, and she didn't want to die.

No. She wanted it to go on forever.

Micah's voice brought reason back to them both. Cutting in, he said, "Think what you do."

Jule felt his hand come between them, prying them apart. She knew that John reluctantly pulled back. The minute Micah took his hand away, John kissed her again, with full tongue. And she sucked.

Micah rolled his back to the wall, very close to her, his face only a mere few inches from theirs, and he said, "Take her to a room, John."
Posted by CarysWeldonblog :: 9:26 AM :: 1 Comments:

1 Comments:
What? Nobody begs to see what happens when he takes her to a room? Because you know he's gonna take her to one.

Why do I write on this blog? For your attention, plain and simple. What do I need to post to get your motor runnin?

---------------oOo---------------

Start the day with a bang!

Enough said. ;)
Posted by CarysWeldonblog :: 9:20 AM :: 0 Comments:

0 Comments:
---------------oOo---------------
Sunday, July 02, 2006
Don't church it up, son.

Believe it or not, I DO go to church. Not when I'm traveling--much--but when I'm home, I go regularly. I used to be very active--teaching for years, all ages.

But I had an experience a couple years back that has put me into a faith struggle. At what I'd call my "most faithful" period of my life--when I prayed practically all day, read scriptures, etc.--I realized that I had been judged by members of my congregation--and found "less than, or wanting." And they didn't even know my real flaws. Or that I am psychic. I'm sure that would have really got me skewered. And that was before I started writing sexually explicit escapes for all of you...and myself.

Anyhow...it seems like church is the one place you should go and be accepted and not judged. But, truth is, it doesn't matter where I go, someone judges me.

There are those who judge me for the church I go to, too. Others judge me for my weight.

Plenty of people judge me for what I write. And this is sort of funny...there are those who look down their noses when they find out I'm a poet. Others when I say I write science fiction. Others when I say I write children's books. (Yes, I write all those under other names.) It doesn't matter what I do, there is always a critic waiting somewhere to hurt my feelings or make me feel bad.

So, I put on a smile most of the time and try to slog through life. I wonder what I could do to be better, to make people like me more, to become more acceptable. It seems like a hopeless cause most of the time.

My husband will hate this post. (Sorry, hon!) But, I'm getting ready to go to church, and feeling that sick thing going on inside of me. Sometimes it would be better to avoid it. But, I'm a mom; I feel like someone has to go and give my kids a religious base.

So many of our life's major events happen in churches. Weddings, christenings, funerals. And I think that when life lets you down, it's good to have someone to pray to--because that's a hope for better every time you indulge in it. Without hope, what would we have?

So I find myself needing hope that tomorrow will be better, and I go to church, listen avidly, and wonder what I can do to center myself better in spirituality. (Even if I drag my feet on going sometimes.)

What it comes down to is this...(in my opinion)...ya can't justify judging people, or putting them down, or hurting someone's feelings by doing a "superior act." Ya can't church it up and say "you're trying to help them to be better." It isn't Christian. It isn't the way of Buddha, Mohammed, or the Pope. I don't care what religion you follow--unless you made it up yourself, but the major spiritual leaders in the history of this world never condoned a path other than personal purification. And by that, I mean we need to worry more about ourselves and remember the old glass house adage, and not throw stones.

We should love unconditionally, forgive as much as possible. (Yes, this is my mantra.)

Sermon done, I want to say...I love the friends I have who accept me as I am, who help me to laugh through the hard days, and hug me when it becomes unbearable.

Life, to me, is hard. I struggle, it seems like every day. To all of you who feel the same: *HUG*

Now. I got that out of my system. (For the moment anyway.) It's time for religious trivia.
Did you know that there's a church in California called The Church of the High Priestess? It's run by a woman, of course, and the main criteria of her male-only congregation is that they must service her with sexual favors. If they don't do it well, they are excommunicated.

I'm not kidding. It exists. Crazy, or brilliant?

My husband wants to run his own now that he's heard about it. He says he'd call it The Church of Tony.

It wouldn't work, ya know. I'm terribly jealous. Suicidal enough to not care if I killed someone and they put me in the electric chair. Might even invite that.

So, The Church of Tony has only one member in the congregation--me. (As far as I know, anyway. Anybody wanna set me straight?) LOL
Posted by CarysWeldonblog :: 7:56 AM :: 0 Comments:

0 Comments:
---------------oOo---------------
Saturday, July 01, 2006
Book Signing

I have a friend, Cait Logan/Cait London, who is doing a book signing today in Springfield, Missouri, at Half Price Books. I'm gonna be too late to win a lunch with her. She's doing giveaways all day. I always like to get free things. Don't you?

If any of you are aspiring writers and get a chance to meet her, or attend something she's speaking at, GO. Pay whatever the price. The lady supports herself by her writing. That's almost unheard of, you know. She knows the business.

I don't know what book she's launching, but...her books are really popular. (Not erotic enough for me.)

Just thought I'd put a plug in for me friend. Anybody read her stuff?

Here's the day schedule for her signing:

10:00a. Coffee with Cait, Readers and Writers
10:30a. Drawing for $10 store certificate*
11:00a. Drawing for Lunch with Cait*
11:30a. Lunch (Cait will be gone to lunch with the lucky winner until 1:00p.)
1:00p. Gift Basket give away (Readers basket)*
1:30p. Drawing for $10 store certificate, Readers event*
2:00p. Book Discussion/Cait London
3:00p. Writers and Readers Corner with Cait, Gift Giveaway*
4:00p. Life as a Career Writer, Cait London
Drawing for Pamper Me Basket*
5:00p. Going Home
Posted by CarysWeldonblog :: 9:22 AM :: 0 Comments:

0 Comments:
---------------oOo---------------