Carys Weldon Blog
Monday, June 25, 2007
Books for a buck and ebook reader on sale
Ever heard of Books for a Buck? If you haven't, you might want to check it out. The first month the book goes up for sale, it is only a dollar. Prices after that are reasonable. I've put the link at the bottom of this post because I think you'll be glad to know about it and purchase there.
The owner/publisher, Rob Preece is a really nice guy. I met him in an elevator in Virginia when I was at Epicon this last March.
Rob posted this announcement of ebook readers on sale on an email loop I'm on, and I thought you'd be interested. How many times can I say on in one paragraph, my friends? Come on. ;)Or should I just say COME. Or GO. Whatever.
Direct quote starts here:
I'm sure many of you guys saw this reported on Mobileread.com or teleread.net, but TigerDirect is offering the Sony Reader for $99. That's a pretty huge markdown from the regular $299 (itself a price reduction from the $350 original price).
I don't know if this means that Sony is cleaning their inventory to get ready for a version 2, but if you've been thinking about getting yourself a new eBook reader, this might be a great time to grab one.
For those who haven't seen this, it's a cute device, a bit smaller than the eBookWise and quite a bit lighter. The electronic ink display seems to have a pretty good contrast (it's black on gray), and battery life is 7,500 page turns (rechargable). That's a lot of books on one charge.
Here's the URL: http://www.tigerdirect.com/applications/SearchTools/item-details.asp?EdpNo=3205214&CatId=228
Happy 4th of July.
(PS if $99 is too steep, I still like my PalmIIIxe for eBook reading and they're selling them for $29.99).
Rob Preece
Publisher, www.BooksForABuck.com
Posted by CarysWeldonblog :: 7:31 AM :: 2 Comments:

2 Comments:
Oh no, this is dangerous information to give us book addicts. I'm running out of room to store my books already. LOL.

Thanks for the info. I can get alot of books for a buck

---------------oOo---------------

Screwy

My mouse works today. My blogger screen reloaded, oh, seventeen times or so before I finally hit the right button to make it stop. Which one that was? Uh, who knows. I was hitting everything on the keyboard and the screen, trying a bunch of things with each blipping screen. I think the reload button was the key to killing the screwy screen thing.

My tab button today...appears to be dropping whatever window I'm in (I ALWAYS multi-task with several screens up at once)--anyhow, tab makes that screen go down. So, that will be amazingly fun while trying to write today.

Pray that I get my shit together and focus, please. I just wanna finish SOMETHING, even if it's wrong.

I'll be pulling names for the blog posting drawing in a few minutes. Good luck!

And, just because the screen isn't screwy enough--I clicked on PUBLISH THIS POST and it came back, Sorry, your request can not be processed. I wonder how many times I'll have to hit that button to get this to you.

You know, it's of national importance. LOL
Posted by CarysWeldonblog :: 7:31 AM :: 3 Comments:

3 Comments:
I've been having so many problems with Blogger lately that I went ahead and moved the Devon's Wish blog to WordPress. Sheesh.

It's a pain. Nothing annoys me more than the computer acting up. Hope yours decides to play nice.

Blogger IS being screwy. I have to hit the post button 3 times to get something up. It says, sorry this cannot be done or processed at this time, or something like that. WEIRD little computer glitch. Then, next time, it works. Crazy, man.

---------------oOo---------------

Twisted humor

Pimp my bride
on utube

Check it out:
http://www.youtube.com/watch?v=ti_JR31t9v4

And this one is worth watching:
http://www.youtube.com/watch?v=8c7K5XfdUHs

But you have to read the translation below to appreciate it because it's not in English.
Posted by CarysWeldonblog :: 7:31 AM :: 1 Comments:

1 Comments:
Pimp my Bride was hilarious!

---------------oOo---------------

Clean mouse

I clean my mouse all the time. That's not the problem. I have trojans. I've backed up my document files. But how to back up the nightmare inbox? Now, that's a lifetime job. I literally have thousands of emails in files there. But I can't figure out how to extract them into word files in any way besides the tedious "Open, cut and paste" method that is painful, at best, when your mouse doesn't work.


In other news...hm...(trying to think up something else to say)...
The sun is shining in Missouri.

I am trying a new meditational thing. To raise my "vibrational level" of being. (Hocus pocus talk for rising above my depressed nature, and trying to think positive.)

I want you to know I read all the comments you post, even if I don't go and respond underneath them. They pop up in my inbox. And I sometimes go over the columns to double check that I didn't miss something.

Anyhow, gonna try and get something written. Have a snappy happy day, friends.
Posted by CarysWeldonblog :: 7:31 AM :: 5 Comments:

5 Comments:
I am still trying to figure out how to get the crumbs out of my keyboard but I do have a clean mouse.

Have a nice summer

I have dust bunnies on my f keys. I'd like to know how to clean those off. Any suggestions?

Try this link (there's a how to video)
http://www.ehow.com/how_2026_clean-computer-keyboard.html

Also for dust bunnies you can buy cans of compressed air at computer shops.

I'm trying to remember how I backed up my inbox before I switched computers a couple years ago....

Hmm... I think I just saved eached of them individually by going to File and Save As. There's got to be a better way to do it, though, I'm just clueless as to what.

This is how I save my emails..
I go to my Documents and make a new folder and name it outlook express.
Then i open outlook express, then I click on tools, then options.Then I click on maintenance.then I click on storage and change the location to my documents, outlook express.( the folder I made. click ok. Exit and then reopen.. I am using Vista now so I am trying to remember how it is done in outlook express.. But this is the general idea.. I then burn this folder to a cd when i backup my files.. So you will always have a copy of my emails.. Of course, if you don't back up often then you are in big trouble if your computer so down..

---------------oOo---------------

Gift Certificates! (And computer problems)

I am cursed, it seems. My mouse only dances up and down in vertical lines and it takes twenty minutes of rolling it around to get it to go where I want. Then it is a jerky maneuver. It makes everything a lot harder and more time consuming. Suffice it to say that a lot of my efforts on pc have been limited of late.

I am learning to use the keyboard buttons to move the prompt thingy around. (Yeah. That's like...annoying.)

Anyhow, I haven't crapped out on you all together. I've just spent weeks now in trying to find the worm causing this problem. This morning, it is working. That's the worst of it. The thing is random.

Enough whining. As you may have guessed, because of all my problems, I didn't send out a newsletter this month. I plan to send you out one in July. That will have news of the release I have expected at the end of July.

And I'll pick some blog posting winners. Tell me what you've been up to. Get your name in the drawing! Every blog entry comment gets your name in the hat. I'm giving out $10 gift certificates.
Posted by CarysWeldonblog :: 7:31 AM :: 4 Comments:

4 Comments:
Hi Carys, sorry about your computer/mouse problems. I hope you figure it out soon.

Did you do a simple test like trying another mouse to rule out the mouse as a problem?
I think it is your mouse.... Do you have an opitcal mouse or a mouse with a ball. The mouse with the ball gets fuzz on the rollers.. Open the mouse and clean each roller and sometimes it is hard to get off.. Let us know...
Brenda
It's not the mouse. I wish it were so simple and cheap!

It's definitely a worm.
Hi Carys,
I can't tell you anything about
computers. I am computer illiterate
LOL. All I can do is read my mail and surf the net. I hope you get it figured out.
---------------oOo---------------
Friday, June 22, 2007
This story is funny.

Bungee Jumping In Mexico


Alice and Frank are Bungee-jumping one day. Alice says to Frank, "You know,
we could make a lot of money running our own Bungee-jumping business in
Mexico." Frank thinks this is a great idea, so they pool their money and
buy everything they need: a tower, an elastic cord, insurance, etc.

They travel to Mexico and begin to set up on the square. As they are
constructing the tower, a crowd begins to assemble. Slowly, more and more
people gather to watch them at work When they had finished, there was such a
crowd, they thought it would be a good idea to give a demonstration.

So, Alice jumps. She bounces at the end of the cord, but when she comes
back up, Frank notices that she has a few cuts and scratches. Unfortunately,
Frank isn't able to catch her and she falls again, bounces, and comes back
up again. This time, she is bruised and bleeding.

Again, Frank misses her. Alice falls again and bounces back up.

This time, she comes back pretty messed up -- she's got a couple of broken
bones and is almost unconscious. Luckily, Frank finally catches her this
time and says, "What happened? Was the cord too long?"



Barely able to speak, Alice gasps, "No, the Bungee cord was fine...It was
the crowd. What the heck is a piñata?!"
Posted by CarysWeldonblog :: 7:10 AM :: 0 Comments:

0 Comments:
---------------oOo---------------
Wednesday, June 20, 2007
FOR A BETTER AND JOYFUL LIFE....

Always try to help a friend in need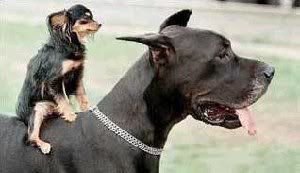 Believe in yourself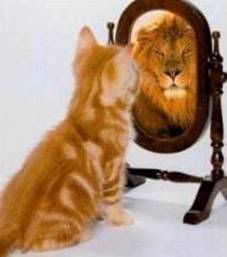 Be brave...but it's ok to be afraid sometimes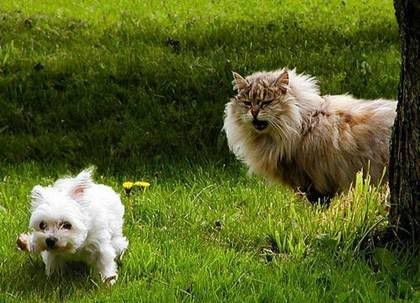 Study hard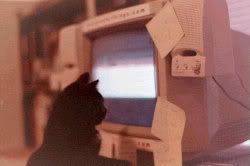 Give lots of kisses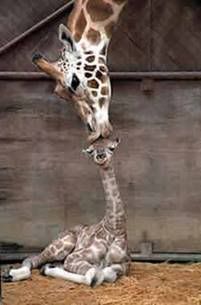 Laugh often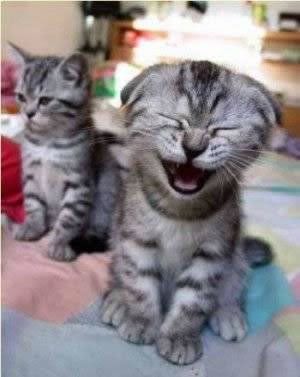 Don't be overly concerned with your weight, it's just a number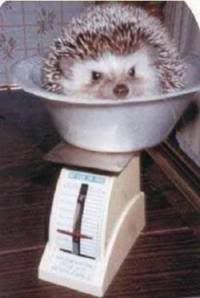 Always try to see the glass half full



Meet new people, even if they look different to you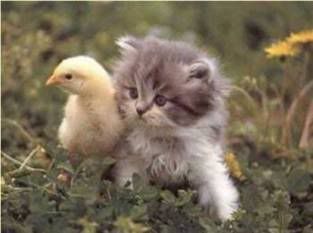 Remain calm, even when it seems hopeless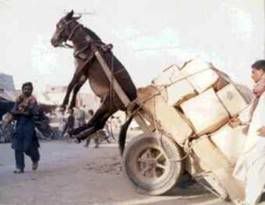 Take lots of naps..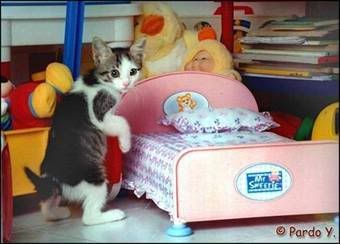 Be weird whenever you have the chance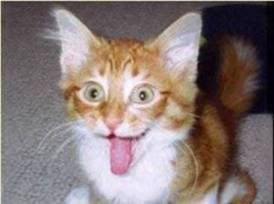 Love your friends, no matter who they are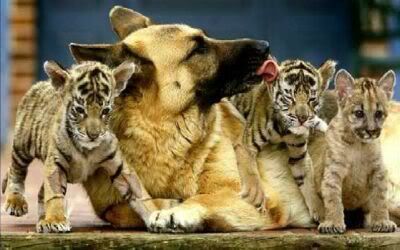 Don't waste food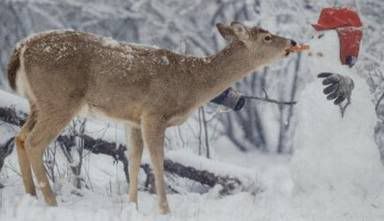 RELAX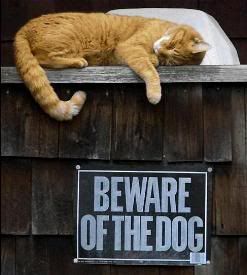 Take an occasional risk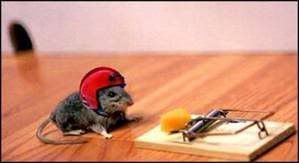 Try to have a little fun each day....it's important



Work together as a team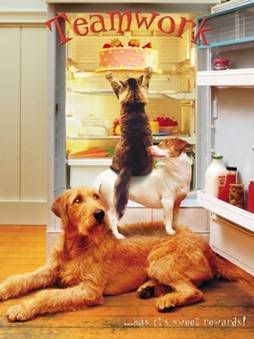 Share a joke with friends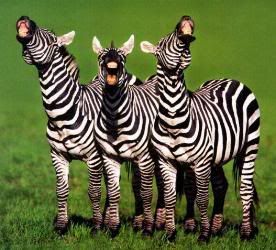 Fall in love with someone..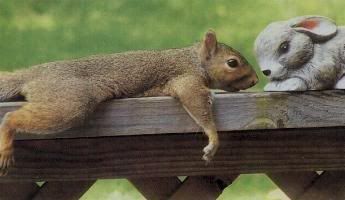 ...and say "I love you" often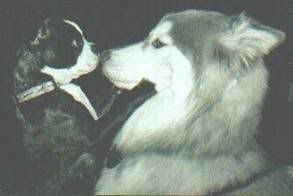 Express yourself creatively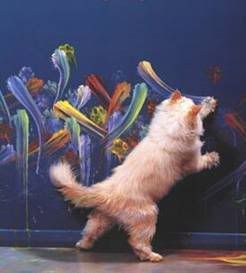 Be conscious of your appearance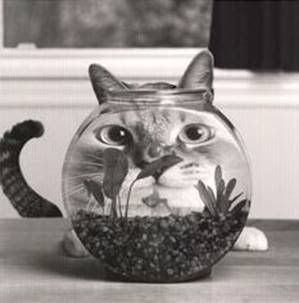 Always be up for surprises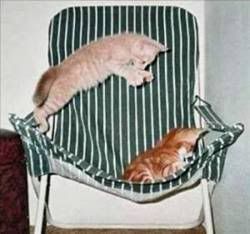 Love someone with all of your heart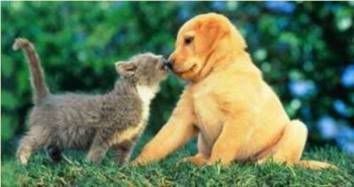 Share with friends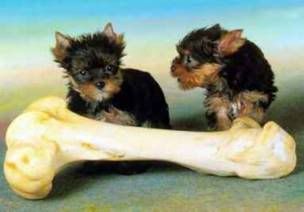 Watch your step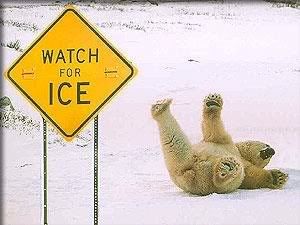 It will get better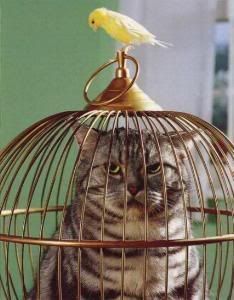 There is always someone who loves you more than you know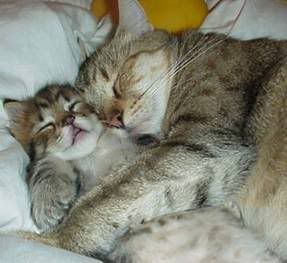 Exercise to keep fit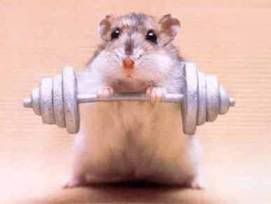 Live up to your name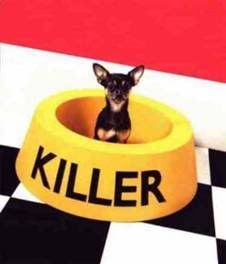 Seize the Moment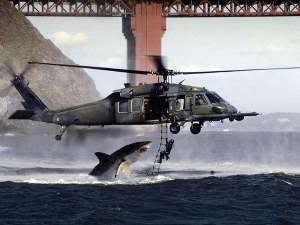 Hold on to good friends; they are few and far between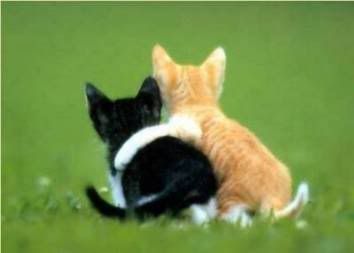 Indulge in the things you truly love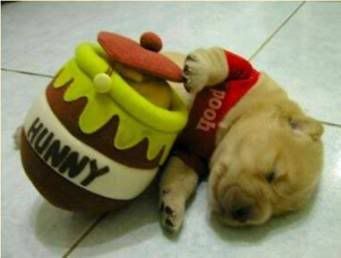 Cherish every Sunday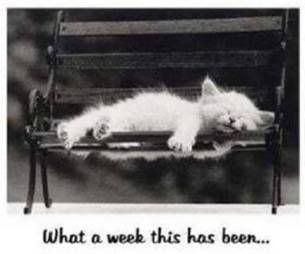 At the end of the day... PRAY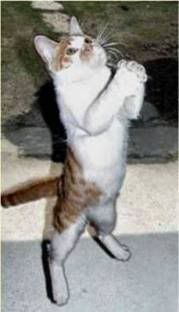 ....... and close your eyes

And smile at least once a day!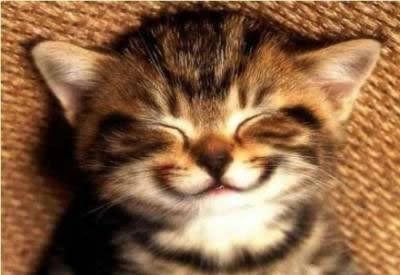 Posted by CarysWeldonblog :: 10:26 AM :: 1 Comments:

1 Comments:
Thanks for my fix of all things cute!
They're all so sweet and too cute for words.

---------------oOo---------------

How to Tell the Sex of a Fly

JUST TOO CUTE.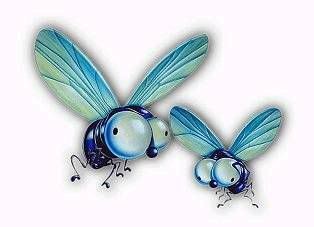 A woman walked into the kitchen to find her husband stalking around with a fly swatter.
"What are you doing?" She asked.
"Hunting Flies" He responded.
"Oh ! Killing any?" She asked
"Yep, 3 males, 2 Females," he replied.




Intrigued, she asked. "How can you tell them apart?"
He responded, "3 were on a beer can, 2 were on the phone."
Posted by CarysWeldonblog :: 10:04 AM :: 0 Comments:

0 Comments:
---------------oOo---------------
Monday, June 18, 2007
Aaagh.

So, um, I have two trojans I've been playing with for, oh, a couple weeks now--and I'm not talking condoms. That's why I haven't been posting. Most of the time, my pc is fighting (me) back. The dumb mouse just up and decides not to move sideways sometimes. (Most of the time.) I've restarted the system, oh, easily 6-8 times this morning, scandisking, etc. Finally, the mouse works! YAY!

Let's hope that it stays functional. If you have any clue on how to check/shut down auto starting programs besides what comes up with an alt+tab+delete, let me know. The culprit programs are not showing in that.

Anyhow, that's why I haven't been blogging or sent out my newsletter or anything this month. What a pain the world is sometimes.

AND, as if that wasn't enough trauma for a writer--to be unable to do much on her computer, therefore writing has been minimal to non-existent...

But worse, I had the worst bad hair day in the history of my world in years. The day before I was supposed to be in Oklahoma City, I got a perm. It was supposed to be one of those things where it just held a slight under curl. You know, enhancing the cut so I wouldn't have to curling iron it every day. Turned into a serious nightmare where it (I kid you not) began to frizz up and fall out in HANDFULS.

This is the night before I was speaking at a national poetry convention (doing readings and representing my state) and the SoonerCON science ficiton convention--doing several panel discussions, signing and reading.

Yeah. That means I did not have time to figure out how to save my hair. The hairdresser said, given a few weeks of repeated reconstructor, we could maybe save the length.

But you know I go too much to do that, to hide for weeks while I work on that. And it was seriously coming out in globbing handfuls. Every brush through was FULL. Talk about horrifying.

So, now my hair is at chin length. I am fully traumatized.
I know I sound like a drama queen. Sorry, that's what I am.

It's one thing to cut your hair short because you want to. It's another thing to HAVE to get it chopped/lopped off so dramatically.

Anyhow, there's a heads up on what my latest drama is. (yeah, pun intended.)
I'm taking all sympathies. And you can say "stop your whining" if you want to. Top my story if you can.

Beyond bad is the fact that there is just enough of the perm in what's left to make the one side curl out and the other curl in. How crappy is that? (It's just stupid, imo.)
Posted by CarysWeldonblog :: 8:33 AM :: 1 Comments:

1 Comments:
You have my full sympathy and I'd even help you go shave the head of the hairdresser who did that to you, BUT, having seen your new hair in the flesh, the one consolation is that it's damn cute!
---------------oOo---------------
Thursday, June 14, 2007
... about drinking water



The following will probably amaze and startle you.





One glass of water shuts down midnight hunger pangs for almost 100% of the dieters studied in a University study.

Lack of water is the #1 trigger of daytime fatigue.

Preliminary research indicates that 8-10 glasses of water a day could significantly ease back and joint pain for up to 80% of sufferers.

A mere 2% drop in body water can trigger fuzzy short-term memory, trouble with basic math, and difficulty focusing on the computer screen or

Drinking 5 glasses of water daily decreases the risk of colon cancer by 45%, plus it can slash the risk of breast cancer by 79%, and one is 50% less likely to develop bladder cancer.

Are you drinking the amount of water you should every day?

(No kidding, all of the above is true...)

Of course, too much water may have strange side effects.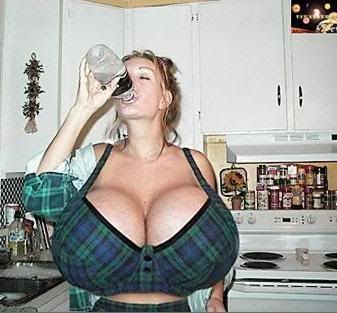 Posted by CarysWeldonblog :: 10:33 AM :: 1 Comments:

1 Comments:
Hey, I have that bra and panty set, not what's in it, thank God! The bra/panty set was from Lane Bryant a few years ago which is also owned by Victoria's Secret and The Limited.

That's me. A fountain of useless information and always missing the point...

---------------oOo---------------

Office Stress (Adult)

Office Stress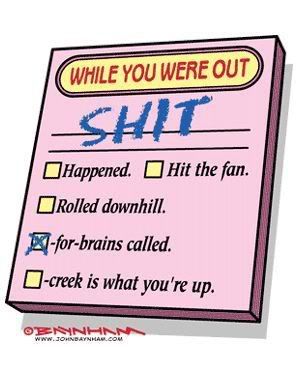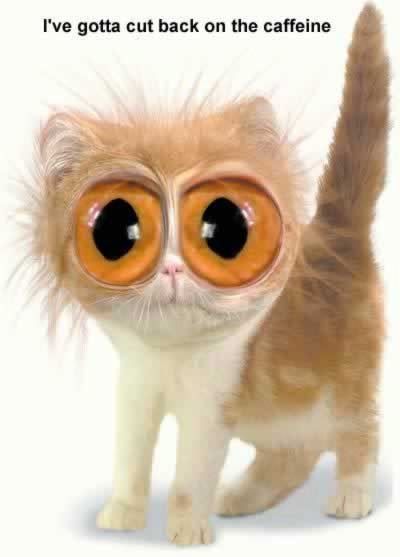 new Message Pad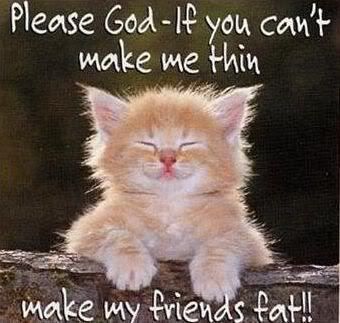 Another new Message Pad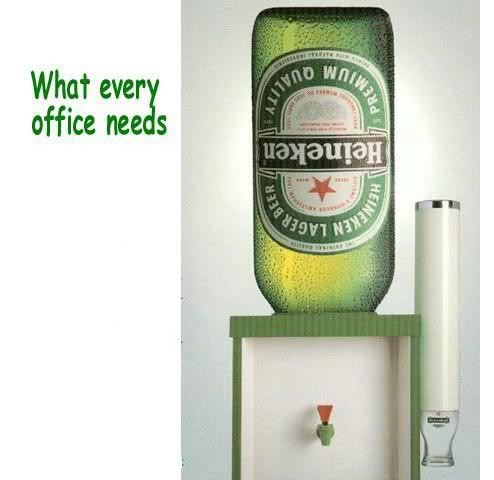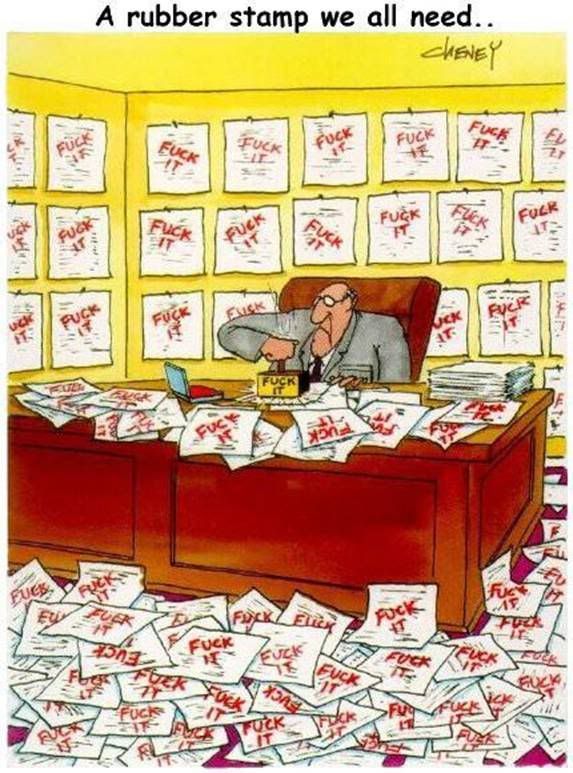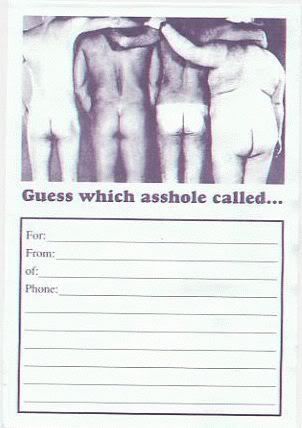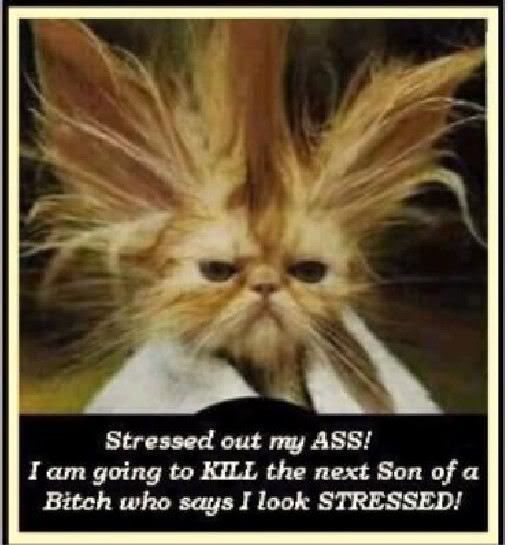 Posted by CarysWeldonblog :: 10:24 AM :: 3 Comments:

3 Comments:
I want the stamp!
ROFLMAO @ the "friend behind me."

Where do I place my order for that stamp?
Thanks Carys! ;-)
---------------oOo---------------