Carys Weldon Blog
Sunday, August 27, 2006
HERE'S A RIDDLE FOR YOU
Pantyhose quiz
Q: How many animals can you fit into a pair of pantyhose?
Now, think about it......
Ready?
Answer:
10 little piggies
2 calves,
1 ass,
and an unknown number of hares.
Now I bet you didn't know that!
And of course one (1) . . .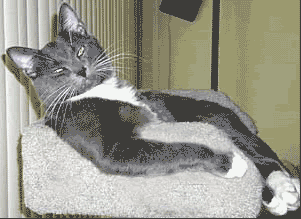 Posted by CarysWeldonblog :: 1:10 PM :: 2 Comments:

2 Comments:
I would have never guessed; that is hilarious.
Thanks for the giggles, snickers and laugh.
I got 'em all except for the hares. I didn't think of that one. :)
---------------oOo---------------