Carys Weldon Blog
Monday, March 19, 2007
NOW AVAILABLE AT MOJOCASTLE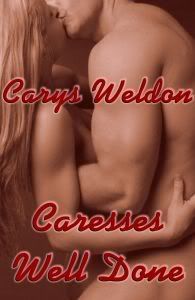 Immerse yourself and the one you love in the delightfully sensual musings of a woman who knows what she wants.


Buy Now!!!



Posted by CarysWeldonblog :: 5:48 PM :: 2 Comments:

2 Comments:
So... Here's a question....

Are you going to have any of these at OWFI in May?
This cover is beautiful!
---------------oOo---------------