Carys Weldon Blog
Monday, April 28, 2008
Bernie also met another of her favorite authors!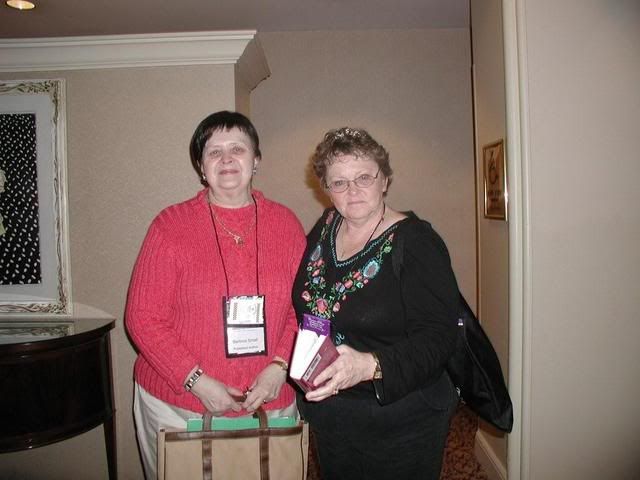 Read the whole story here:
http://www.publishersweekly.com/blog/880000288/post/1000025100.html?
See Kay in the picture beside Bernie?
You can read Kay and Bernie's comments on this blog, and see how they rose to fame. Isn't that fun? Why don't more of you plan on coming to RT to meet your favorite authors and hang out with Carys.
Bev (writer of the blog featured at the link above) sat with Carys, Kay and Bernie (Brenda) for a dinner at RT. So did the new Mr. Romance--before he
won.
If you have a pic of the new Mr. Romance, feel free to post that here.
Posted by CarysWeldonblog :: 10:28 AM :: 0 Comments:

0 Comments:
---------------oOo---------------